Are you reaching your ideal client on social media? An increase in followers doesn't always mean they're engaged with your brand. Small businesses can't ensure a captive audience when readers have an incredibly short attention span. Short of a "please silence your cell phones" message at the movie theater, your marketing team has to engage your audience through intentional content. (Hey, too bad we can't pop some popcorn for you as you dig through this blog post.)
So, how do you make the most of your social media marketing efforts? We touched on the basics in 5 Ways to Get Strategic in Your Business Marketing, but today we're going to touch on the importance of engaging your audience. 
Know Your Audience
"I obviously know my audience.", you say.
We trust you but hear us out.
We're talking about the difference between knowing your audience and knowing what makes them tick, what their values are, and how you can build trust with them.
Let's say you run a property management firm for income property owners.
Knowing you're marketing to middle-aged people in the suburbs is a great start. Dig deeper and you realize that sure, your services are great for a middle-aged audience in the suburbs, but more specifically—those who have an average income of $150k, are close to retirement and want a done-for-them property management company for when they turn their home into a vacation rental and relocate.
Do you see the difference?
It pays to know your ideal client.
When you zero in on your target audience, you gain the ability to:
Build rapport
Anticipate their needs
Cater to their concerns
Create a successful marketing strategy across your platforms of influence
Purchase ads that hit home the first time
Pro tip: You may have a few ideal clients. Create a profile for each ideal client so you're able to hone in on each specified audience in your marketing campaign.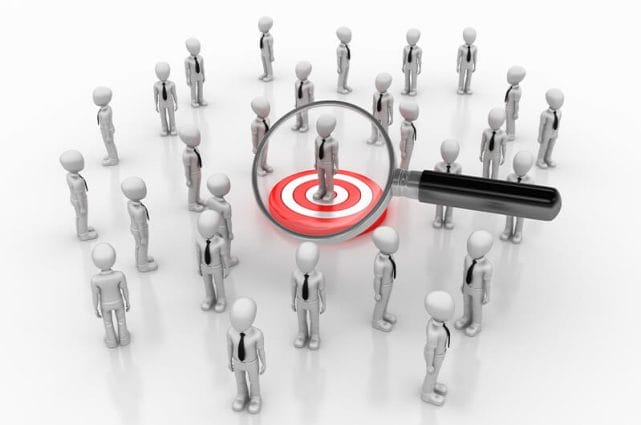 Create an Engagement Strategy
Solidifying your target audience is half the battle. Now, it's time to lead with customer service best practices. Engaging with your audience is vital for the success of your business. Even in a high-paced world, we all value quality time. We use the word "strategy" loosely here. The main idea is to create a culture of consistent engagement within your marketing strategy.
Here are some standout examples of excellent engagement across social media.
Dove
What's to love?
Dove's team commented on a suggestion for a new product scent. In less than 30 seconds, they validated their follower's idea and said they'd pass it along. It's an amazing example of hearing your out audiences and showing that they matter.
San Diego Tourism
What's to love?
A follower commented that the post didn't specify the exact location and Visit San Diego took time to clarify. This simple point of engagement not only helped the commenter but anyone else that may have had the same question. Seems simple, right? Engaging with your audience clears up any misunderstandings.
Healthy Mama Kris
What's to love?
Kris replies to a comment saying the salad dressing recipe will be available in a few days. Engaging your audience creates opportunities to build anticipation for a future offer. Taking time to do this doesn't just build trust with your followers, but gives them a reason to keep checking in.
Building a Social Media Engagement Strategy
Engagement with your audience is essential to building rapport with them, but how do you engage? Is it really as simple as replying to comments on social media? The short answer is yes!
We've put together some pro tips with our partners over at Lucent Creative.
Visual Engagement Tips
Ensure your photos and videos are clear
If you're using reels, include trending audio your audience will recognize
Create an engaging brand identity (logo, colors, fonts, etc.)
Videos get the most engagement in the comments. Prioritize video over static posts
Copy Engagement Tips
Write clear, concise copy in your captions
Speak directly to your ideal audience
Tag partners and collaborators to show your appreciation and increase the chances of your content being seen
PR Tips
Answer questions your followers have in a timely manner
Thank followers for their input
Handle complaints in the DMs
Create a culture of trust by welcoming feedback and addressing any concerns publicly as a brand
Bonus Tips
Don't neglect your audience's questions and input on social media
Consider fun ways of engaging your audience like going LIVE with FAQs
Keep your audience engaged with giveaways, freebies, etc.
Don't commit too much time to engagement—an hour max a day is plenty of time for many businesses
Wrapping Up
We hope you're learning from our social media series. Our partners at Lucent Creative are marketing gurus and we appreciate their help with all things marketing! If you haven't already, go check out other posts in this series.