Blog posts aren't obsolete. If so, then we'd be wasting our time writing this and you would be wasting your time reading it, right? Writing blog posts are a great way to increase website traffic, generate leads, and showcase your expertise. Readers also get a closer look at your brand and learn to trust your validity as a service provider or eCommerce store. Of course, not all blog posts are well-written and won't perform well in a search engine. We teamed up with our partners over at Lucent Creative, a woman-owned digital marketing agency, to bring you the best tips on writing blog posts that convert.
We asked Lucent Creative's copywriter and content writer Nikki for more insight on the five mistakes to avoid when writing blog posts.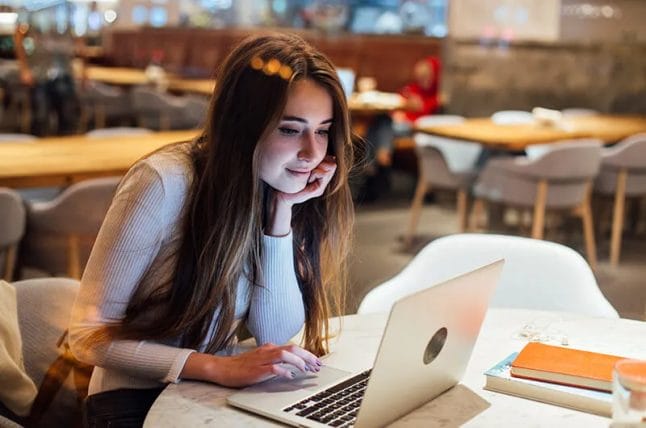 Don't Write for the Masses
Just because your blog post covers a wide subject doesn't mean it will pique the interests of a wider audience. Know your ideal reader, or target audience, and create content exclusively for them.
Nikki shared, "It's tempting to take a trending topic and write broadly about it. If anything, you imagine it would rank well in search engines since it's a popular subject. The truth is, that you always want to optimize your writing for your ideal customer. There are a lot of books out there, but authors choose a genre, then a sub-genre, and then continue to specify down to the demographic they're writing for. The same is true for writing blog posts.
Know your audience and know them incredibly well. It affects the language you use when writing, how you speak to their needs, and of course, how successfully your blog performs once it's out in the world."
Here are some quick tips on staying focused when writing blog posts for your specific audience:
Avoid slang words and phrases unless your ideal audience would use them in their daily conversations.
Stick to a script. Create a Brand Messaging Guide to ensure your writers are all on the same page.
Develop an ICA (Ideal Client Avatar). Create an entire profile on your ideal audience—including their age, hobbies, interests, and values. Then, imagine them as you're writing.
Don't Neglect Alt Text
Utilize Alt text on photos and other visuals in your post. It's not only helpful for SEO optimization but is also considerate of your readers who may be visually impaired. 
"The trick with alt text is to keep it concise. Bring out the most vital aspects of the photo with as few words as possible. Thankfully, many stock photo sites have already provided alt text for you.", Nikki says.
The example below shows that Pexels, a stock photo and video site, provides alt text in the URL. Nikki adds, "Make sure you look at the URL or texts provided by these sites so you can optimize them for your blog. Some photos may have alt text that is too general."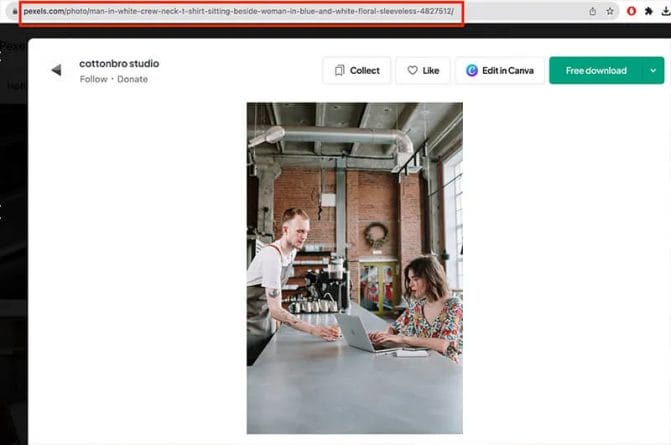 Don't Forget to Format
"Formatting is one of the biggest mistakes people make in their blog posts. Attention spans are short and you want your audience to get the most from your writing at a glance."
Nikki gave us formatting tips to make the most of our blog reach:
Ensure your blog title is SEO-friendly for your niche and your target audience
Make an engaging first sentence that includes your focus keyword.
Include the Focus Keyword in your blog title
Use headers H1 as your main title, H2s as subsections under that, and H3s as subsections under the H2s. Keep them in order from H1 to H3 for a clean structure. If you need more layers, use H4-6 for extra details
Short paragraphs and sentences are ideal. Google recommends sentences not to exceed 25 words.
Use a tool like Grammarly to keep your writing concise
Don't forget the alt text or descriptions placed beneath the visual
Utilize visuals to break up text and keep readers engaged. Ensure that the image file size is not too large; this will impact your speed, performance, and ranking abilities
Give your audience an obvious path to follow (i.e., "Buy Now", "Get Started for Free")
The ideal blog post will be easy to read. Formatting is one of the most important aspects of a blog that performs well.
Don't Miss Out on Multiple CTAs
A call to action is crucial in creating a blog that generates leads. A confused audience won't take the intended next steps unless you show them how.
Here are a few examples of commonly used CTAs:
Buy Now
Get Instant Access
Sign Up
Become a Member
Get Started
Save Now
Share
Download Now
Enroll Today
"Make sure your CTA matches your blog topic. When writing blog posts, it's also important to link your CTA to the appropriate page. If your blog is educating the audience on your newest app feature and your CTA is "Download Now", but the CTA button is linked to the "About Us" page then that complicates the reader's journey. Your audience will bail if the CTA isn't seamless.", Nikki instructs.
Don't Forget to Backlink
This one is huge. Include backlinks in your posts to relative information you have created in the past. Woggle does this often to optimize our posts.
Internal backlinks have multiple perks, including:
Giving your readers additional information about your product or service
More links mean more CTA options, prompting your audience to take the leap
It's beneficial for SEO rankings when the link you're adding refers to your own content (such as a blog post or page) because it can help improve domain authority
Take a moment to think through your current blog content. Are the posts optimized with internal backlinks? It's an easy fix and we recommend taking time to implement links in your content.
Before You Go
If your team needs a hand optimizing current content or writing blog posts that convert, get in touch with Lucent Creative's team.
Nikki wraps up our interview with one last gem:
"Helping business owners connect with their audiences is one of my favorite aspects of my job. They have worked hard to build something their passionate about and they deserve to foster the leads they deserve. I get it–writing blog posts is one of those business tasks people don't necessarily look forward to or enjoy. Thankfully, I love what I do and Kendall's team is always happy to help."
Are you reaching your ideal client on social media? An increase in followers doesn't always mean they're engaged with your brand. Small businesses can't ensure a captive audience when readers have an incredibly short attention span. Short of a "please silence your cell phones" message at the movie theater, your marketing team has to engage your audience through intentional content. (Hey, too bad we can't pop some popcorn for you as you dig through this blog post.)
So, how do you make the most of your social media marketing efforts? We touched on the basics in 5 Ways to Get Strategic in Your Business Marketing, but today we're going to touch on the importance of engaging your audience. 
Know Your Audience
"I obviously know my audience.", you say.
We trust you but hear us out.
We're talking about the difference between knowing your audience and knowing what makes them tick, what their values are, and how you can build trust with them.
Let's say you run a property management firm for income property owners.
Knowing you're marketing to middle-aged people in the suburbs is a great start. Dig deeper and you realize that sure, your services are great for a middle-aged audience in the suburbs, but more specifically—those who have an average income of $150k, are close to retirement and want a done-for-them property management company for when they turn their home into a vacation rental and relocate.
Do you see the difference?
It pays to know your ideal client.
When you zero in on your target audience, you gain the ability to:
Build rapport
Anticipate their needs
Cater to their concerns
Create a successful marketing strategy across your platforms of influence
Purchase ads that hit home the first time
Pro tip: You may have a few ideal clients. Create a profile for each ideal client so you're able to hone in on each specified audience in your marketing campaign.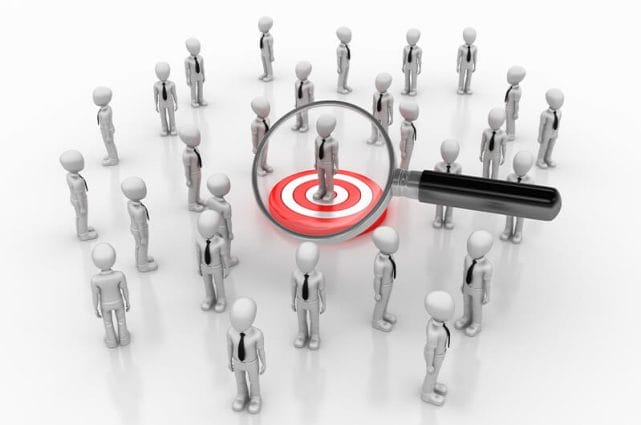 Create an Engagement Strategy
Solidifying your target audience is half the battle. Now, it's time to lead with customer service best practices. Engaging with your audience is vital for the success of your business. Even in a high-paced world, we all value quality time. We use the word "strategy" loosely here. The main idea is to create a culture of consistent engagement within your marketing strategy.
Here are some standout examples of excellent engagement across social media.
Dove
What's to love?
Dove's team commented on a suggestion for a new product scent. In less than 30 seconds, they validated their follower's idea and said they'd pass it along. It's an amazing example of hearing your out audiences and showing that they matter.
San Diego Tourism
What's to love?
A follower commented that the post didn't specify the exact location and Visit San Diego took time to clarify. This simple point of engagement not only helped the commenter but anyone else that may have had the same question. Seems simple, right? Engaging with your audience clears up any misunderstandings.
Healthy Mama Kris
What's to love?
Kris replies to a comment saying the salad dressing recipe will be available in a few days. Engaging your audience creates opportunities to build anticipation for a future offer. Taking time to do this doesn't just build trust with your followers, but gives them a reason to keep checking in.
Building a Social Media Engagement Strategy
Engagement with your audience is essential to building rapport with them, but how do you engage? Is it really as simple as replying to comments on social media? The short answer is yes!
We've put together some pro tips with our partners over at Lucent Creative.
Visual Engagement Tips
Ensure your photos and videos are clear
If you're using reels, include trending audio your audience will recognize
Create an engaging brand identity (logo, colors, fonts, etc.)
Videos get the most engagement in the comments. Prioritize video over static posts
Copy Engagement Tips
Write clear, concise copy in your captions
Speak directly to your ideal audience
Tag partners and collaborators to show your appreciation and increase the chances of your content being seen
PR Tips
Answer questions your followers have in a timely manner
Thank followers for their input
Handle complaints in the DMs
Create a culture of trust by welcoming feedback and addressing any concerns publicly as a brand
Bonus Tips
Don't neglect your audience's questions and input on social media
Consider fun ways of engaging your audience like going LIVE with FAQs
Keep your audience engaged with giveaways, freebies, etc.
Don't commit too much time to engagement—an hour max a day is plenty of time for many businesses
Wrapping Up
We hope you're learning from our social media series. Our partners at Lucent Creative are marketing gurus and we appreciate their help with all things marketing! If you haven't already, go check out other posts in this series. 
What is ECommerce?
As businesses rapidly gravitate to the online space, you've likely heard the word "Ecommerce" thrown around, even in casual conversation. 
In fact, if you've just Googled "What is ECommerce?" under the table on a first date so you can keep the conversation going, we've got your back.
Our friends at Shopify put it simply. "Ecommerce, also known as electronic commerce or internet commerce, refers to the buying and selling of goods or services using the internet, and the transfer of money and data to execute these transactions. Ecommerce is often used to refer to the sale of physical products online, but it can also describe any kind of commercial transaction that is facilitated through the internet."
So, ECommerce is basically an online shop.
There are pretty important nuggets of wisdom you will want to know before you jump headfirst into an ECommerce business. For starters, you'll want to know how to succeed.
How to Succeed as an ECommerce Business
There are a lot of moving parts to ensure any business' success, but an ECommerce business has its unique needs.
The success of an ECommerce business is heavily reliant on a fully optimized website. After all, the website is the storefront, customer support, and cashier of an ECommerce setup. There are key elements that an ECommerce website must have that go beyond impressive product photos. 
To succeed as an ECommerce business, your website needs to be:
Mobile-friendly
Optimized for a seamless checkout
Designed for an optimum shopping experience
Robust in tracking inventory
Able to calculate shipping
Easy to integrate with other apps essential to your business
Shopify is really the one-stop-shop (see what we did there?) for ECommerce entrepreneurs. Not only does Shopify check off every item listed above, but they make marketing your business effortless right from the app! You can also utilize other sales channels like Walmart Marketplace, eBay, Facebook, and Instagram with Shopify. If you're wanting to test the waters, let us know here and we'll sign you up for a free 14-day trial. 
How to Market Your ECommerce Business
There are so many ways to market an ECommerce business. So many, in fact, that you may feel overwhelmed on where you should start. Marketing trends are always ebbing and flowing as algorithms change. At Woggle, we're all about empowering you with resources and automation so you can keep it simple. ECommerce businesses don't market themselves, but Shopify can do the heavy lifting for you. Here's how.
Email Marketing
Email marketing is still effective! Yes, even in the world of social media. It turns out that people still want to hear from businesses in their inbox. The proof is in the stats. 
Nine out of ten marketers say they look at email metrics such as open rates, click rates, and downloads to determine how successful a piece of content is, more so than website traffic and social media analytics.
Shopify knows the proof is in the pudding (do people still say that?). That's why they offer email marketing capabilities right in the app. ECommerce businesses can utilize pre-made templates to cut down on time. An added bonus is that you don't have to hire a designer. Once you have customized your template, Shopify allows you to:
Choose your recipients (this is great for creating VIP programs, etc.)
Send up to 2,500 emails to customers per month for free!
See the analytics of your email performance and pivot to increase conversions.
Business Chat
This Shopify marketing feature is one of our favorites. Chatbots are an amazing tool for an ECommerce business to have. They elevate the customer experience by making product recommendations, lending a hand with FAQs, and offering discount codes in real-time.
Chatbots saw a 92% use increase since 2019, making it the brand communication channel with the largest growth.
eCommerce stores adopting Facebook Messenger along with an abandon cart chatbot have started to boost revenue by 7-25%. Additionally, 55% of businesses using chatbots have generated a greater volume of high-quality leads. 
Are you convinced yet that business chat is the way forward? Like email marketing, Shopify allows customization to your chat and shows you how it is performing in analytics. You can also integrate your chat into Facebook Messenger and other messaging apps. Shopify works seamlessly across various platforms so you don't have to. 
Ads
ECommerce businesses rely on ads to get their products front and center. Knowing where to start or even how to start an ad campaign can be a headache. The tricky thing about ads for most ECommerce businesses is figuring out where to advertise. Shopify takes the guesswork out of ads by setting you up for success in their platform. 
68% of marketers stated that paid advertising is "very important" or "extremely important" to their overall marketing strategy. 
Being able to advertise, sell, offer customer support, and market from one platform is invaluable to ECommerce business owners. Shopify offers impressive perks when it comes to advertising your products. 
Advertise on Instagram and Facebook from one inventory that is housed in your one Shopify platform.
Provide in-app shopping for Instagram users.
Create and schedule social media posts to increase sales.
Getting Started
Our Woggle team has seen Shopify in action and it's transforming Ecommerce businesses by increasing their ROI, improving the customer experience, and helping their ads be seen by their ideal customer.
Remember, we can sign you up for a free 14 day trial with Shopify if you're not ready to commit and want to take it for a test drive.

Woggle is a huge fan of making business simple, and we're equally as passionate about seeing your business grow! Reach out today, together we'll get everything sorted!
-Off you go! Your horizon awaits.
We've known that remote work has been on the horizon for a while, but the COVID-19 pandemic gave everyone a hard shove into the work-from-home lifestyle. Now that we're starting to recover a bit, it's clear that many employees want to stay home, and businesses want to avoid the hefty costs of keeping offices open.
Even if moving your staff to full-time remote work isn't on the table, having a remote work software suite can deliver massive payoffs. Take a second and think of the companies that were "remote ready" in March 2020. Some companies only had to flip the metaphorical switch and send out a mass email telling staff to stay home.
Choose Flexible Tech
Remote work offers a unique combination of benefits including raised morale and higher retention rates. So why didn't we all welcome remote work sooner? Companies reasonably were worried that working from home would come with security issues, kill collaboration, and cause communication struggles. In comes tech to solve the working world's problems.
Now, there's the issue of being overwhelmed with different tech tools and software that claim to be the key to making remote work, well, work. There cannot be one solution. But there are software suites that offer an array of tools and systems to keep your teams running.
We're pretty lucky that Zoho has an entirely cloud-based remote system that ensures your team can always access the information and systems they need to get things done. You know, as long as they have internet access.
Zoho knows that you have concerns too. Yeah, your employees can get the information they need, but are they really going to work? Seamless reporting helps leaders know that teams are on track with sales goals and other performance metrics.
Worried about choosing the right combination of Zoho systems? Take a breath because Zoho already solved that problem. Zoho Remotely allows your office to function from anywhere with a winning combination of their best remote work apps.
Zoho keeps going. They connect with nearly all the other apps you need to keep your team working, such as:
Lucidchart
Asana
Google Drive
Trello
Slack
WordPress
Twitter
Gmail
And more.
If you have apps that you already love, chances are you can integrate them with Zoho while cleaning out the apps and processes that are weighing you down.
Enable Your Employees, Support Your Business
Because of built-in analytics, Zoho CRM can measure and manage metrics across all of your business operations. Give your sales team powerful tools with one clear path for customer handling in the CRM. Automate escalations to protect customers and support staff while standardizing approval systems to reduce bottlenecks.
Meanwhile, leaders can use customizable dashboards to track team progress, who is landing the most sales, and which campaigns have the most leads.
Need More Than a CRM? We Thought You Might.
Remote work software solutions often focus on the CRM to protect the customers' best interest. But, what about everyone else? Don't worry. Zoho has over 45 applications in their suite, and unlike other unnamed software providers, these applications actually integrate beautifully. It's the software suite with apps that know how to work as a team.
So, what do you need to know about Zoho and its many apps?
You can set up the suite in 50% less than the average industry implementation time.
Zoho People lets companies check that employees are at work-approved locations.
Companies can protect data and work culture by limiting staff to only using their "remote work" computer. No unauthorized sign-ins on other devices.
You can protect data cleanliness with validation rules and prevent inaccurate data inputs.
Zoho Cliq allows everyone to have real-time conversations and keeps information sharing fluid.
It doesn't matter if your top talent wants to move across the country or if you need to work while you're on the go. Leaders and staff can collaborate and crush it without being in the same physical space.
Interested in setting up your company for remote working? We'd love to chat with you.
Schedule a Free Consultation today!
-Off you go! Your horizon awaits.
How often have you silenced a phone call from a bogus phone number? Or felt the irritation of hanging up after answering a call to get a voice recording or complete silence? Remember the days when you could slam a phone onto a receiver? 
Now our phone frustrations just build-up, and it's caused a huge issue for businesses. People today don't want to answer calls, and they abandon calls quickly even if they dialed in!
The common reason behind this is that people simply aren't willing to wait to speak with a real person. On the other side of the phone, or headset, an employee is trying to do their job. Employees struggle to reach people or access information quickly enough to reduce the chance of a dropped call. It even happens in the office - one ring and then *click* before you can even pick up the phone! 
Telephony is the starting point to resolving these issues. 
What is Telephony?
The stuffy answer is, Telephony is a business service which facilitates electronic communication transmissions. But Lieutenant Commander Uhura would put it simply as, "Hailing frequencies open, sir." 
For businesses, implementing a telephony cloud-based phone system can enable you to access high-quality:
Video conferencing (without another software solution)
Team messaging at any time
Message tracking
Meeting management through capturing questions and comments in a live messaging system.
All that sounds great, but let's talk about the big-ticket item. With a telephony system, you can promise customers a reliable contact center. 
How Do Telephony Cloud-Based Phone Systems Work?
Using a Telephony system means you can call people right from your computer, and everything happens through a cloud-based service. It's safe, secure, reliable, and always convenient - that's why we like it, anyway. 
But there are bonuses to calling from your computer that can make your day-to-day life easier. Who would say no to that? You can integrate a telephony system with your CRM. Imagine a world where customer service agents know who is calling before they take the call. Except that's not even the end of it, the agent receives a link and the matching record in the CRM, so they have all the customer's history of interactions and more. 
Use Telephony Tech to Collaborate from Anywhere
At Woggle Consulting, our favorite telephony tech is RingCentral. They're one of the top telephony options available, whether you're making calls down the block or across international borders. They focus on bringing together teams and improving customer communications. 
Our staff help businesses optimize, maximize, and scale with business solutions, and telephony does just that. It's secure, often has hundreds of available integrations, and is easily scalable, unlike phone service solutions of the past. 
-Off you go! Your horizon awaits.