What does your current marketing strategy say about your business? Whether you're new to the game and the ink just dried on your LLC papers or you've been around long enough to reinvent your business several times, marketing is crucial to your success. Let's clarify—strategic marketing is essential for the success and longevity of your business. Marketing trends come and go, and sometimes they even come back to leave again. If you pay attention to marketing tips for any length of time, you'll see they ebb and flow like the tide which can leave business owners like us feeling overwhelmed, right?
Thankfully, our business partners and rad friends over at Lucent Creative, an all-female digital marketing agency, help us to stay focused and on-point with our marketing efforts. Today, we're sharing some nuggets of wisdom their team shared with us. Before we jump in, let's review a few stats about marketing.
These marketing stats are just scraping the surface of why strategic marketing is essential to the life of your business. Marketing gives you a platform to share your product or service, but strategic marketing gives you a direct line with your ideal customer. See the difference?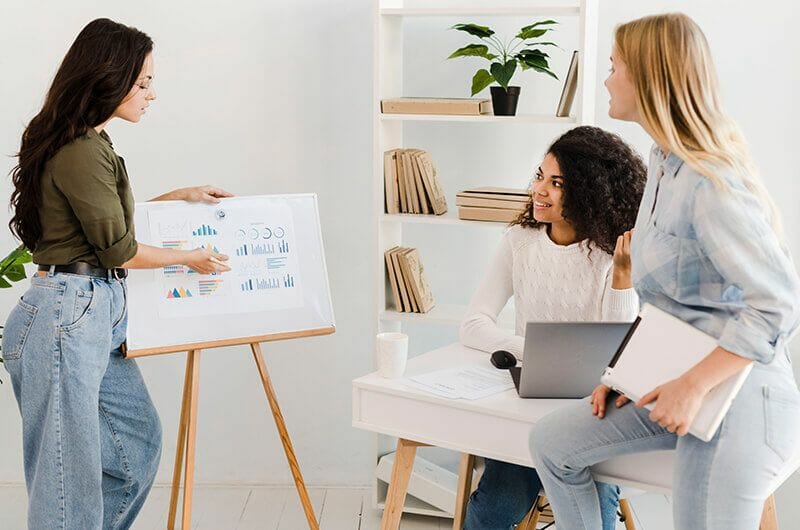 Let's get straight to the tips from our friends at Lucent Creative. Take these five action steps straight to your team today.
Avoid Marketing on All Platforms
Do you feel that your marketing strategy is complex, but not accomplishing much? If you're following marketing trends rather than your ideal customer, it's time to reassess. For example, if your ideal customers are retirees looking for wealth management options, your TikTok strategy probably isn't yielding great results.
Lucent Creative's CEO and Founder Kendall Walker shared,
"I have been in marketing for years and have seen a lot of ambitious and well-intentioned businesses stall in their growth because they weren't focused on their marketing efforts. Thankfully, there are always opportunities to stop, reassess, and pivot. My advice to businesses with any marketing budget is to study where their ideal customers are and put their marketing efforts exclusively  into those platforms."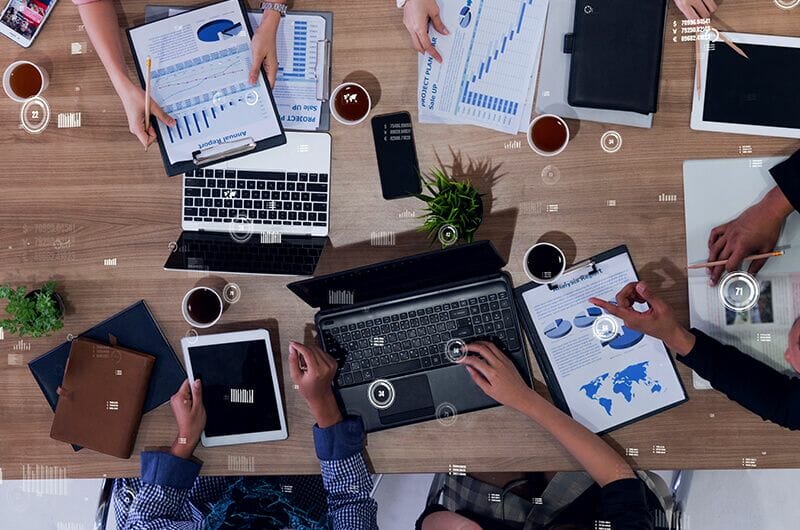 Read all about creating an email campaign that rocks with Zoho Campaigns.
Don't Neglect Engagement with Your Customers
Customers purchase from brands they trust. Earning the trust of your ideal client or customer requires engagement. Ironically, this is a step that is either neglected entirely or not focused on enough in marketing strategies. We got some insight into engagement with Lucent Creative's social media strategist. 
"I encourage clients to engage with their followers daily. If someone comments on your post, it's crucial to reply. It's a marketing 'hack' that humanizes your brand and helps build trust. Engagement doesn't take a lot of time. If you spend ten minutes a day engaging with your followers in the comments and stories, I bet you'll see an influx in sales soon. You've given them a reason to go all-in with just a few minutes of approachability."
Perfect Your Brand Voice
You may know what to say about your product, but do you know how to reach your ideal audience? This is where brand voice (what you say) and brand tone (how you say it) come into play. A business selling life insurance plans wouldn't have the same brand voice or tone as a hot sauce company. Technically, anything could happen, but we'd venture to say it just wouldn't be strategic or best practice.
Lucent Creative's copywriter gave us a few tips in this area.
"Establishing your brand voice and tone is the foundation of your marketing strategy. It all starts with being incredibly intentional about who you're talking to and how they can benefit from your product. Explore your ideal customer's needs, struggles, purchasing habits, and anticipated hesitations about buying your product. If you do this, you're going to set your entire marketing team up for success."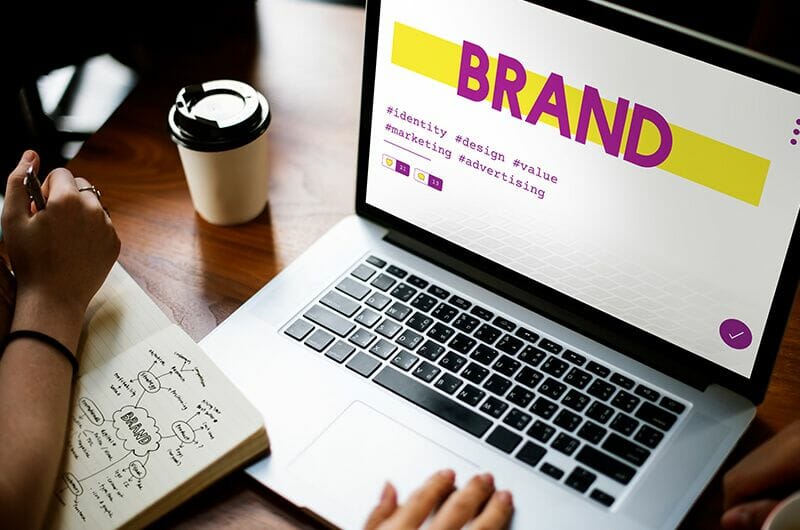 Review and Readjust Your Marketing Strategy
Marketing isn't a "set it and forget it" aspect of business. It's as important as your product development, sales, and employee retention. What is working today may need adjusting next quarter.
Kendall Walker shared another piece of wisdom with us about the need for pivoting often.
"Marketing strategies need to grow and change with your business. Algorithms change, of course, but so do your customers and their expectations. What works now may not work next year. Keep an eye on the data, customer feedback, and ultimately, the trajectory of your business. Think of your marketing strategy needing frequent "checkups". Schedule these and get your team thinking creatively about how to make your great strategy even better."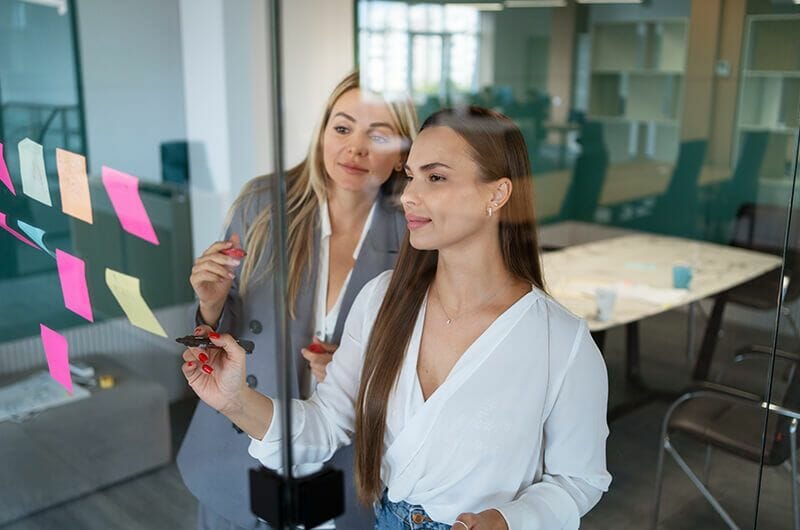 How's your website working for you? Read Your Guide to Designing an Epic Website
Spoil Your Loyal Customers
Be mindful to recognize and thank your loyal customers. Your business can do this in a lot of ways, but starting with a simple loyalty program or exclusive offers is a great place to invest your time and money. 75% of consumers will favor a brand if there is a loyalty program. 71% of consumers who are members of loyalty programs say membership is a meaningful part of their relationships with brands.
To wrap up, we asked Kendall, her social strategist, and copywriter to share their insight on how businesses can best show appreciation for loyal customers. Here's what they had to say.
"I can't stress the importance of creating the image of being a thorough and approachable brand. People want to know they can ask questions, express concerns, and rely on you, the expert, to give them valuable insight."

Kendall, Lucent Creative CEO and Founder
"I agree with Kendall. The way to create a multiple-level point of contact people actually want to take advantage of is through intentional copywriting. Show your brand personality and always put the customer first in all of your written content. People catch on immediately if they're appreciated and if they can keep trusting your business/product."

Lucent's copywriter
"To go along with this theme, I think it's important to remind businesses that their social media is their "storefront" and their "first date". This is the first impression of your brand. This goes beyond social media, of course. Your website matters. Email marketing campaigns are also a first-row view into your brand. Be consistent and your customers will continue to trust you and purchase from you."

Lucent's social media strategist
Wrapping Up
We all know marketing is important, but these five tips are ways to go the extra mile for your customers. The main idea is to not become complacent in your marketing efforts. Keep an eye on the data and your customers' needs.
If you're looking to partner with Woggle and Lucent Creative for your marketing efforts, get in touch to book your free consultation call.
Your website is an important lead generation for your business. You can actually think of your company website as your business' dating app. No really, entertain us for a second. The two platforms have more in common than you may realize.
Both give you a fraction of a second to make a great first impression before the viewer loses interest. Hey, we don't make the rules.
Here's a snapshot of website stats to drive the point home:
With numbers like those, it's no wonder website design is a crucial undertaking for businesses. If you don't have one yet or are looking to spruce up an existing site, our experts want you to proceed with intention so you make the most of your website design.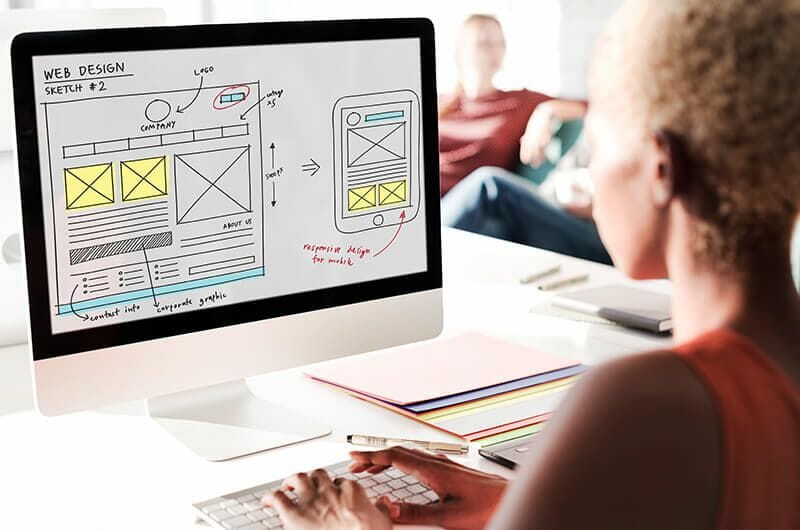 Web Design with an Incredible User Experience (UX)
Potential customers want to find what they're looking for quickly. We've all landed on a website only to immediately leave it for any of these reasons:
Slow download time
Hectic design
Unclear offers/messaging
Creating an impressive UX puts your company in the running for capturing leads and growing. There are a few things to remember when creating a website that is easy to use and makes a solid first impression.
Design for your target audience. Your website needs to be visually appealing and formatted to your target audience. For example, if you're a high-end consultancy firm specializing in AI, your website needs to be technology-forward, robust, and use the jargon AI professionals understand. When people land on your website, they should know exactly what your brand offers.
Design navigation bars to be seamless. Set your business up for success with easy-to-use navigation bars. This can be tricky for brands that offer a vast amount of products or services. Use categories, accordion-style menus, and subcategories to help customers find what they need right away. Include a search bar for more navigation ease.
A Brand That Got it Right
Our web design partner, Lucent Creative, designed a user-friendly site for a well-known pizzeria franchise. See how the navigation is seamless? The brand's identity is also obvious and doesn't leave the site visitor wondering what they offer! 10/10!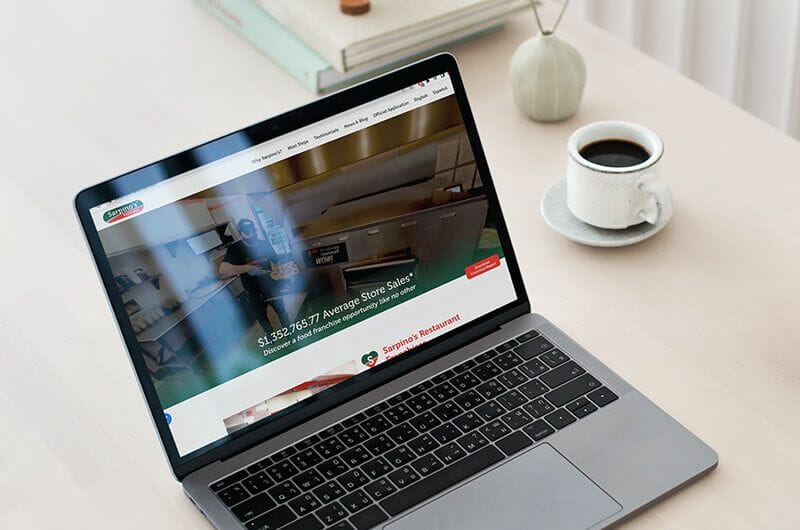 Mobile-Optimized Website Design
Did you know 60.67% of website traffic comes from mobile devices? Think of how many times you've bailed after landing on a website that wasn't made for mobile. Create loyal customers/clients by prioritizing a mobile-ready site. A mobile site will:
Increase ROI
Provide a better customer experience
Generate more leads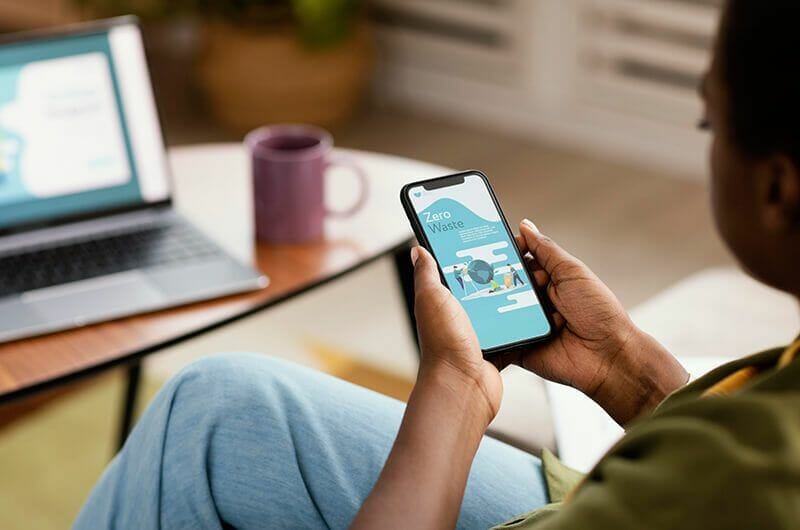 It's safe to say optimizing your website for mobile view is essential. Here are a few tips on how:
Use a large, readable font and a simple design. A hectic design on a desktop becomes even more complicated on smaller screens. A mobile-responsive website requires you to keep it simple. Test the parameters on mobile view as you design.
Avoid pop-ups. Businesses use pop-ups for important announcements, but more often for lead generation. They are intrusive on mobile, though, and can disrupt a shopper's experience. Use a lead capture form in lieu of a pop-up on your mobile site.
A Brand That Got it Right
Lucent Creative, designed an epic, clean site for a 5 day online event. The design is crisp, decluttered, and keeps the visitor focused.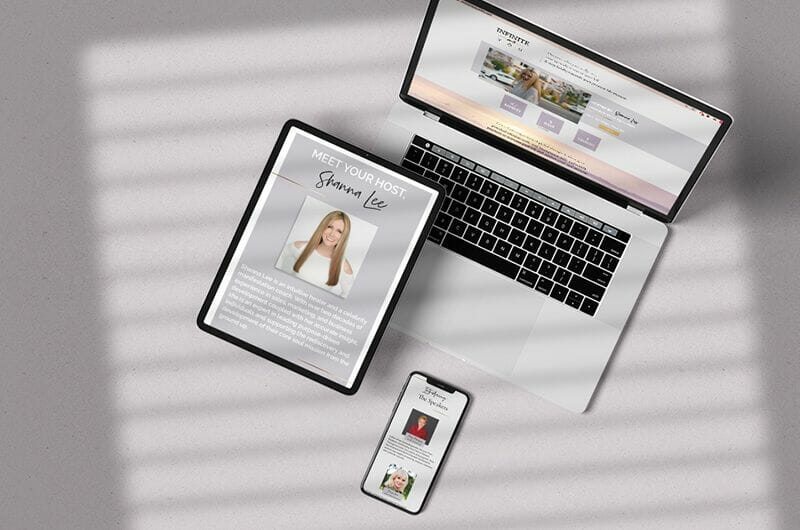 Use Social Proof
Most of your website browsers already know what they want and they need to know why you're the one they should hire. This is where your business gets to show off a bit. All of us rely on social proof to make decisions.
Psychologist Robert Cialdini writes in his bestselling book Influence: The Psychology of Persuasion, "Whether the question is what to do with an empty popcorn box in a movie theater, how fast to drive on a certain stretch of highway, or how to eat the chicken at a dinner party, the actions of those around us will be important in defining the answer."
There are several ways to provide social proof for clients, but here are specific tips on how to prioritize it in your web design:
Leverage client testimonials. Draw attention to raving fans with testimonials. Use brand colors, larger fonts, or an interactive layout (accordion-style drop-downs or scrolling banners) to draw the reader's attention to testimonials. Testimonials are massive sources of social proof for clients that are still on the fence about hiring your team.
Offer excellent social proof with case studies. Case studies can fit in naturally with a blog section of your new website design. They also make great opt-ins for email capture. Make sure you keep simplicity and readability at the center of your case study designs. Although they're typically dense with information, use graphs or other designs to make them easy to scan.
A Brand That Got it Right
Our web design gurus built this website, with an array of case studies and blogs, for a dog training and pet care services company. The design provides proof of the brand's expertise without clutter.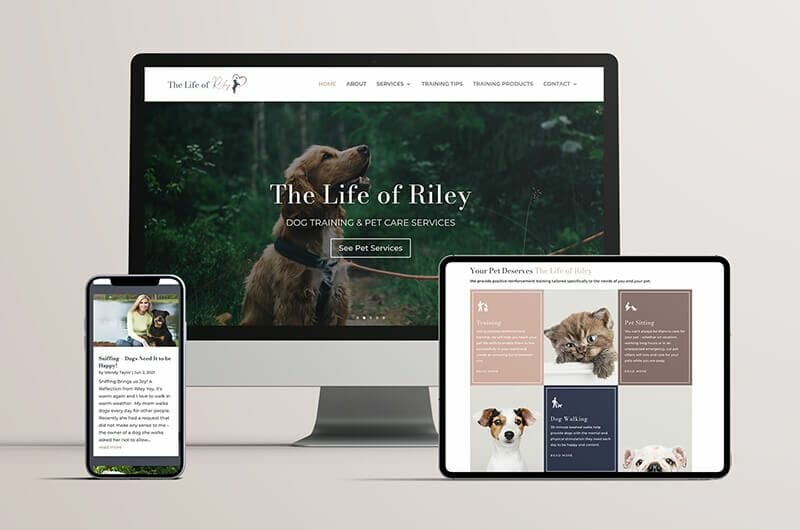 Before You Go
We're partnered with a small web design agency, Lucent Creative, that throws a major punch! If your business needs a website upgrade or one from scratch, we couldn't recommend our partners enough.
Stay tuned for part two of our guide to designing an epic website.
Ready to level up in your business? Book a free consultation.
Social media as a marketing tool has really taken off in the last few years. Not only are social platforms free and on-trend, but they cater to a variety of demographics. With that said, it is important to acknowledge a marketing tool that has been around for far longer: email.
One piece of advice that we have heard more and more lately is that an email list is crucial to growing your business. If all your customers only follow you on Instagram or TikTok, you risk losing all progress if the platform shuts down or makes significant changes. With email, you have an established list of contacts no matter what happens to the tools and platforms.
So, what's one of our favorite tools for managing email marketing? Zoho Campaigns. Let's look at why Zoho Campaigns (and email marketing in general) are essential to consider. 
Why We Shouldn't Ignore the Importance of Emails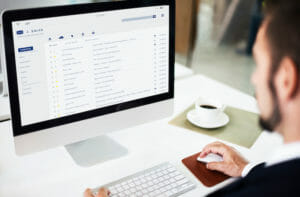 Take a look at your email inbox– companies take all sorts of approaches to reach you! You'll see newsletters and cart abandonment follow-ups, freebies, and discount codes. Email marketing is still an incredibly relevant approach to boosting sales and customer engagement.
Not only is it important, but it's become increasingly easy to manage an email campaign through software like Zoho Campaigns and other popular tools.
Currently, about 64% of small businesses utilize email marketing. Not only that, but for every dollar spent on email marketing, companies report an ROI of about 42 bucks! Those numbers are pretty convincing, and it's kind of difficult to find statistics arguing against email!
How Emails Can Fit into Your Marketing Efforts
Okay, so what is email marketing exactly? Email marketing software like Zoho Campaigns and MailChimp collect contacts through sign-ups on your website or other lead generation tools. They allow you to build customized emails with specific messages and can automatically send them out to your email list. 
Email marketing software can automate the entire process! We can connect with customers and send information about promotions and events by email. The true gem? Email enables us to build a trusting relationship with our client base that keeps them coming back!
What's So Great About Zoho Campaigns?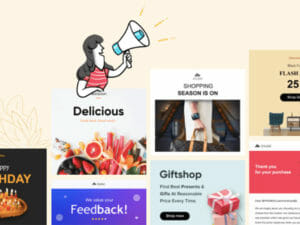 With Zoho Campaigns, you have pre-designed templates ready for use. Create a customized message and tailor the CTA. You can even customize content based on the targeted demographic and perform A/B testing to see what's most effective!
Zoho Campaigns allows you to set the email frequency so it won't seem like you're spamming everyone. It will monitor recipient activity on sent emails and send follow-ups based on that activity. 
Zoho Campaigns has a feature where you can score subscribers based on engagement, giving insight on sales potential and when to move them to a CRM. 
It also offers real-time analytics and reports because how can we improve our business operations without analytics? 
We're All About Some Integrations
Zoho is great when it comes to integrations! They don't force you into purchasing all their products and services– instead, they give you the option to bring currently used products along for the ride. 
One of the best Zoho integrations for product-based businesses is Shopify. Zoho Campaigns will combine with Shopify to send emails about purchases, abandoned carts, and store updates.
Additionally, it integrates with website builders like WordPress and photo providers like Unsplash. Zoho Campaigns also works with HubSpot's CRM, Survey Monkey, DropBox, and social platforms like LinkedIn and Facebook. 
Let's Talk Cash
Let's face it, the more we can save on business processes, the better.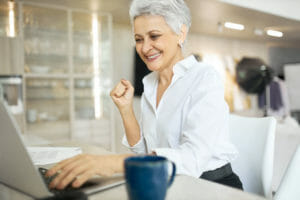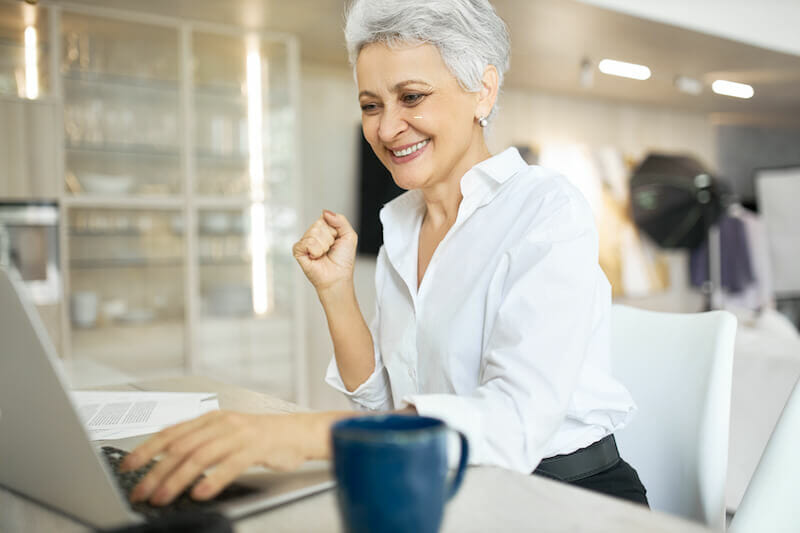 For this reason, we took a look at Zoho Campaigns competitors and made some price comparisons. MailChimp, often recognized for its data-backed campaigns, costs $17 per month for 500 contacts, whereas Zoho Campaigns is $4 per month. For 2,500 contacts, Zoho Campaigns is $10 per month, and MailChimp is $59. Keep in mind that those prices are for a standard package.
Zoho Campaigns and MailChimp both offer a free package (until you find yourself needing more add-ons). This is nice when you are overwhelmed by options and just want some low-pressure trials. Hubspot also offers a free package under the same circumstances.
FloDesk offers no free options but quotes a flat rate of $38 per month for any package. This may not be a bad option if you want a fancy package with all the bells and whistles.
Overall, Zoho Campaigns is cheaper and offers all the features you could ever need. Whatever your specific marketing need, Zoho probably has you covered for a nominal fee compared to other software. 
The Takeaway
If you haven't already entered the world of email marketing, we suggest you try it out! It's never too late to improve strategies and invest in the growth of your business. Obviously, we are fans of Zoho Campaigns and all the other great Zoho products, but we are always here to chat with you about whatever route is best for you and your business.
What is a flywheel? Well, we read the articles and called a few engineers to get to the bottom of this new term in sales and marketing and this is what we've come up with:
Flywheel 
noun
A mechanical device (wheel) designed to conserve momentum and efficiently store energy. 
Someone realized that this technical, and confusing, term would be great for marketing and sales teams. Which brings us to our definition, tailored for the evolving business world:
The interdependent connection between sales, marketing, and service teams to provide an exceptional customer experience. 
The point of shifting from a funnel to a flywheel is purely for the sake of the customers. 
Customers have power, and they're tired of being wooed and schmoozed through the sales funnel process. At the end of the funnel, they don't fall into a hot tub of customer care. They usually fall off the company's radar except for the occasional dry sales email. 
The flywheel provides a different experience. Consequently, when you tie together service, marketing, and sales, you create a robust company with a dedicated and collective focus on the customers. 
As the flywheel spins, customers fall into a vortex where they can always:
Access to support, information, or services they need.
Receive the experience your marketing team promised.
Have good reason to refer others to your company. 
The 3 Things You Need to Know About the Flywheel and Funnel 
We've established the basis of the flywheel, but there are a few key takeaways to cover about the retiring funnel and the new heavy-weight champ. 
1. The Sales Funnel Isn't Dead (yet)
First, there is still a process needed to connect with and attract new leads. Every lead is at some point cold, or luke-warm and they need nurturing. Over time, we expect the marketing flywheel to take a larger role in this process because companies that use the flywheel will gain a reputation for outstanding customer care. 
2. The Flywheel is About More Than Marketing 
The idea of the flywheel is to pull in and protect customers. However, it doesn't directly address the notion of leads because, essentially, you're treating everyone as customers from the start. It's 2021, and we're finally figuring out that we should treat our customers better than our warm leads. 
Let's say someone comes across a company marketing campaign, and they show an interest. Then the sales team reaches out alongside support to learn more about the customer. Finally, marketing, sales, and support work side-by-side instead of pushing customers off of one person's desk and onto another.  
3. The Difference is a Matter of Approach
Customers that are loyal and naturally raise awareness for your brand are engaged, delighted, and constantly attracted to your company. However, most companies think of that situation and put it off because it sounds like a lot of work. 
The flywheel allows companies to use their resources with more tact to accomplish these goals efficiently. You're not asking your three primary teams to run at top speed all the time. Actually, it's the opposite because using collaboration and proactive work means that customers receive more support and care with less internal effort. 
How to Run a Smooth and Efficient Flywheel
The flywheel isn't a self-perpetuating machine that will breed customer loyalty with little effort. Companies do have to put the work in and help to avoid flywheel friction. 
There is the possibility of friction when:
Your customer support can't match the performance of your sales teams.
The flywheel slows down or fails to delight and engage. 
Your teams aren't sure how or when they can work together to engage customers. 
This last issue is the most common when companies transition to flywheel thinking. Marketing, sales, and service all play a role in keeping the flywheel turning. So, if any section of the flywheel is heavier than the others it will introduce friction and reduce the momentum. This means it won't turn properly, and will eventually come to stop. 
Here is a quick breakdown that can help teams understand their part in the flywheel:
Marketing must continuously delight customers with a consistent structure.
Sales has to regularly build meaningful relationships that showcase accountability and dependability.
Service needs to always remain customer-centric, emphasizing the work of the marketing and sales teams. 
Leverage technology to reduce friction, align your teams, and ensure that your customers (including leads) get the best every time they interact with your company or product. Ultimately, companies can use complete business applications suites such as Zoho to manage customer relationships, marketing campaigns, support contacts, and more. 
-Off you go! Your horizon awaits.