What does your current marketing strategy say about your business? Whether you're new to the game and the ink just dried on your LLC papers or you've been around long enough to reinvent your business several times, marketing is crucial to your success. Let's clarify—strategic marketing is essential for the success and longevity of your business. Marketing trends come and go, and sometimes they even come back to leave again. If you pay attention to marketing tips for any length of time, you'll see they ebb and flow like the tide which can leave business owners like us feeling overwhelmed, right?
Thankfully, our business partners and rad friends over at Lucent Creative, an all-female digital marketing agency, help us to stay focused and on-point with our marketing efforts. Today, we're sharing some nuggets of wisdom their team shared with us. Before we jump in, let's review a few stats about marketing.
These marketing stats are just scraping the surface of why strategic marketing is essential to the life of your business. Marketing gives you a platform to share your product or service, but strategic marketing gives you a direct line with your ideal customer. See the difference?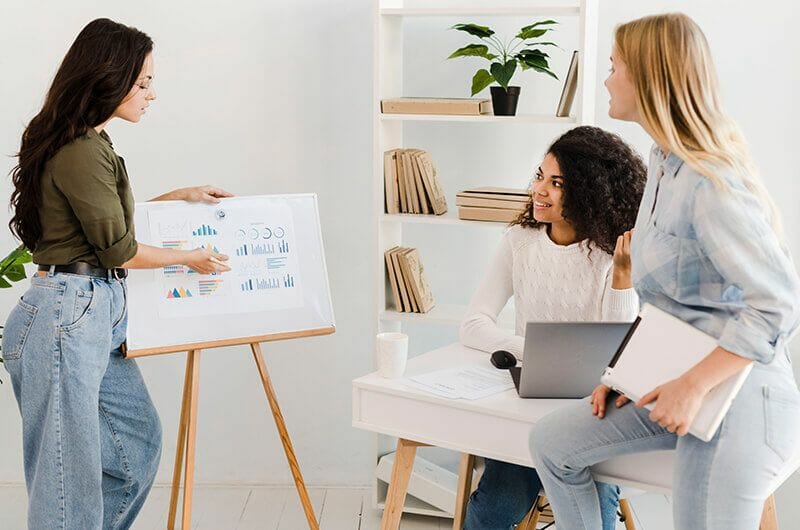 Let's get straight to the tips from our friends at Lucent Creative. Take these five action steps straight to your team today.
Avoid Marketing on All Platforms
Do you feel that your marketing strategy is complex, but not accomplishing much? If you're following marketing trends rather than your ideal customer, it's time to reassess. For example, if your ideal customers are retirees looking for wealth management options, your TikTok strategy probably isn't yielding great results.
Lucent Creative's CEO and Founder Kendall Walker shared,
"I have been in marketing for years and have seen a lot of ambitious and well-intentioned businesses stall in their growth because they weren't focused on their marketing efforts. Thankfully, there are always opportunities to stop, reassess, and pivot. My advice to businesses with any marketing budget is to study where their ideal customers are and put their marketing efforts exclusively  into those platforms."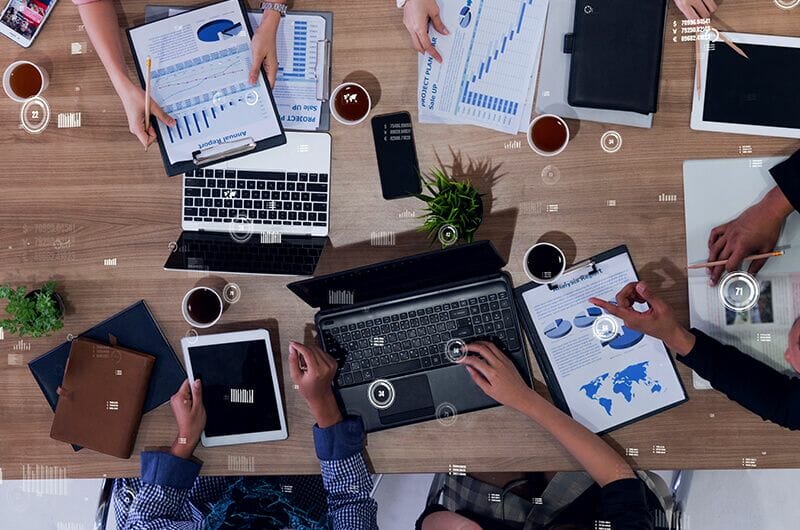 Read all about creating an email campaign that rocks with Zoho Campaigns.
Don't Neglect Engagement with Your Customers
Customers purchase from brands they trust. Earning the trust of your ideal client or customer requires engagement. Ironically, this is a step that is either neglected entirely or not focused on enough in marketing strategies. We got some insight into engagement with Lucent Creative's social media strategist. 
"I encourage clients to engage with their followers daily. If someone comments on your post, it's crucial to reply. It's a marketing 'hack' that humanizes your brand and helps build trust. Engagement doesn't take a lot of time. If you spend ten minutes a day engaging with your followers in the comments and stories, I bet you'll see an influx in sales soon. You've given them a reason to go all-in with just a few minutes of approachability."
Perfect Your Brand Voice
You may know what to say about your product, but do you know how to reach your ideal audience? This is where brand voice (what you say) and brand tone (how you say it) come into play. A business selling life insurance plans wouldn't have the same brand voice or tone as a hot sauce company. Technically, anything could happen, but we'd venture to say it just wouldn't be strategic or best practice.
Lucent Creative's copywriter gave us a few tips in this area.
"Establishing your brand voice and tone is the foundation of your marketing strategy. It all starts with being incredibly intentional about who you're talking to and how they can benefit from your product. Explore your ideal customer's needs, struggles, purchasing habits, and anticipated hesitations about buying your product. If you do this, you're going to set your entire marketing team up for success."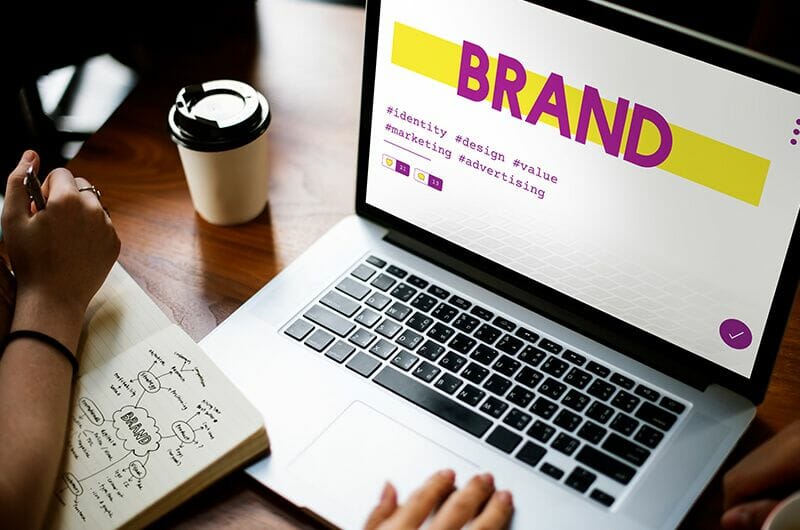 Review and Readjust Your Marketing Strategy
Marketing isn't a "set it and forget it" aspect of business. It's as important as your product development, sales, and employee retention. What is working today may need adjusting next quarter.
Kendall Walker shared another piece of wisdom with us about the need for pivoting often.
"Marketing strategies need to grow and change with your business. Algorithms change, of course, but so do your customers and their expectations. What works now may not work next year. Keep an eye on the data, customer feedback, and ultimately, the trajectory of your business. Think of your marketing strategy needing frequent "checkups". Schedule these and get your team thinking creatively about how to make your great strategy even better."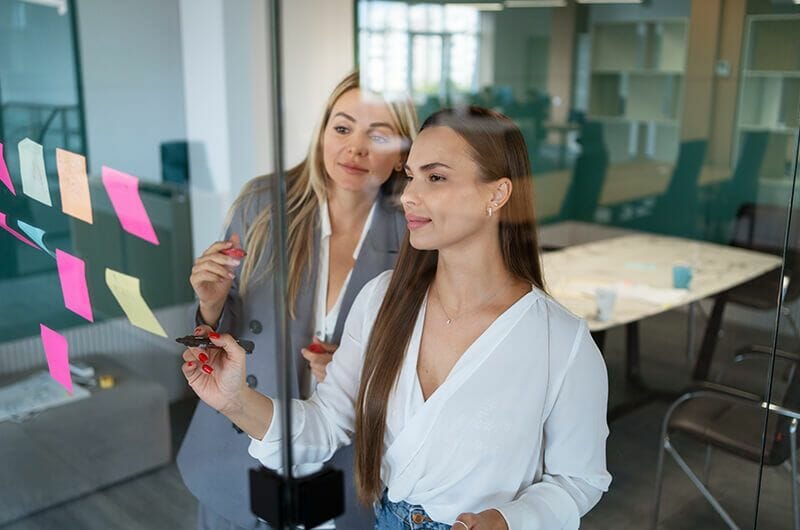 How's your website working for you? Read Your Guide to Designing an Epic Website
Spoil Your Loyal Customers
Be mindful to recognize and thank your loyal customers. Your business can do this in a lot of ways, but starting with a simple loyalty program or exclusive offers is a great place to invest your time and money. 75% of consumers will favor a brand if there is a loyalty program. 71% of consumers who are members of loyalty programs say membership is a meaningful part of their relationships with brands.
To wrap up, we asked Kendall, her social strategist, and copywriter to share their insight on how businesses can best show appreciation for loyal customers. Here's what they had to say.
"I can't stress the importance of creating the image of being a thorough and approachable brand. People want to know they can ask questions, express concerns, and rely on you, the expert, to give them valuable insight."

Kendall, Lucent Creative CEO and Founder
"I agree with Kendall. The way to create a multiple-level point of contact people actually want to take advantage of is through intentional copywriting. Show your brand personality and always put the customer first in all of your written content. People catch on immediately if they're appreciated and if they can keep trusting your business/product."

Lucent's copywriter
"To go along with this theme, I think it's important to remind businesses that their social media is their "storefront" and their "first date". This is the first impression of your brand. This goes beyond social media, of course. Your website matters. Email marketing campaigns are also a first-row view into your brand. Be consistent and your customers will continue to trust you and purchase from you."

Lucent's social media strategist
Wrapping Up
We all know marketing is important, but these five tips are ways to go the extra mile for your customers. The main idea is to not become complacent in your marketing efforts. Keep an eye on the data and your customers' needs.
If you're looking to partner with Woggle and Lucent Creative for your marketing efforts, get in touch to book your free consultation call.
Your website is an important lead generation for your business. You can actually think of your company website as your business' dating app. No really, entertain us for a second. The two platforms have more in common than you may realize.
Both give you a fraction of a second to make a great first impression before the viewer loses interest. Hey, we don't make the rules.
Here's a snapshot of website stats to drive the point home:
With numbers like those, it's no wonder website design is a crucial undertaking for businesses. If you don't have one yet or are looking to spruce up an existing site, our experts want you to proceed with intention so you make the most of your website design.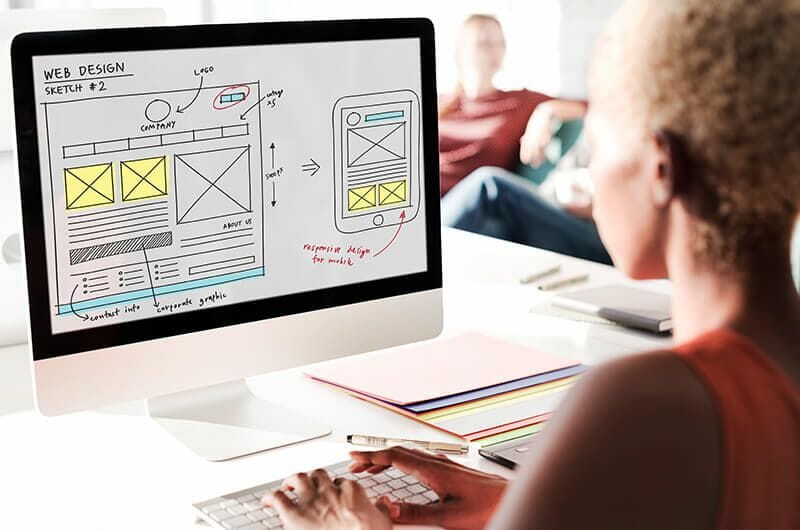 Web Design with an Incredible User Experience (UX)
Potential customers want to find what they're looking for quickly. We've all landed on a website only to immediately leave it for any of these reasons:
Slow download time
Hectic design
Unclear offers/messaging
Creating an impressive UX puts your company in the running for capturing leads and growing. There are a few things to remember when creating a website that is easy to use and makes a solid first impression.
Design for your target audience. Your website needs to be visually appealing and formatted to your target audience. For example, if you're a high-end consultancy firm specializing in AI, your website needs to be technology-forward, robust, and use the jargon AI professionals understand. When people land on your website, they should know exactly what your brand offers.
Design navigation bars to be seamless. Set your business up for success with easy-to-use navigation bars. This can be tricky for brands that offer a vast amount of products or services. Use categories, accordion-style menus, and subcategories to help customers find what they need right away. Include a search bar for more navigation ease.
A Brand That Got it Right
Our web design partner, Lucent Creative, designed a user-friendly site for a well-known pizzeria franchise. See how the navigation is seamless? The brand's identity is also obvious and doesn't leave the site visitor wondering what they offer! 10/10!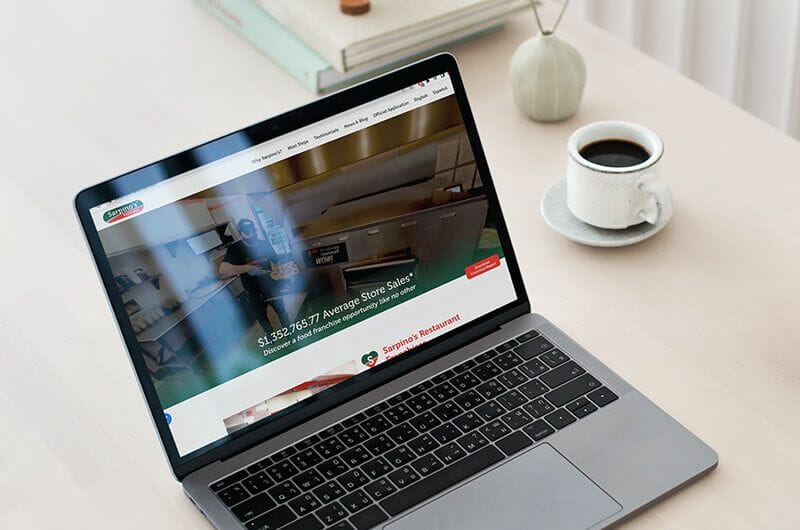 Mobile-Optimized Website Design
Did you know 60.67% of website traffic comes from mobile devices? Think of how many times you've bailed after landing on a website that wasn't made for mobile. Create loyal customers/clients by prioritizing a mobile-ready site. A mobile site will:
Increase ROI
Provide a better customer experience
Generate more leads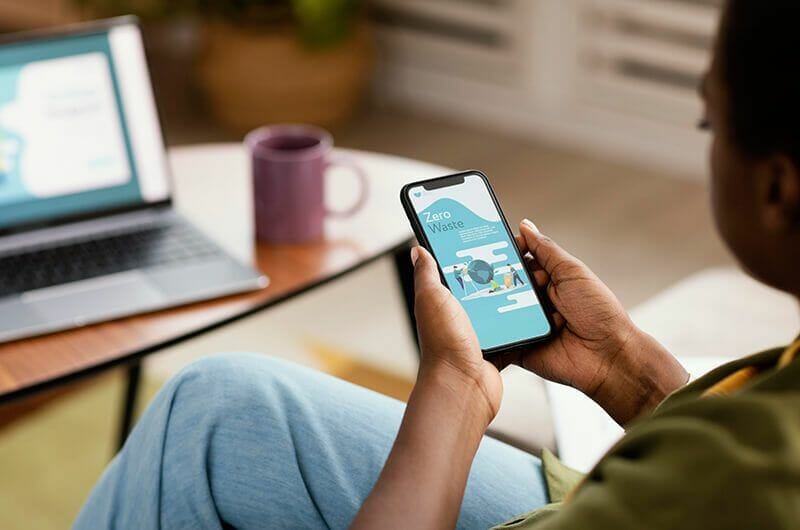 It's safe to say optimizing your website for mobile view is essential. Here are a few tips on how:
Use a large, readable font and a simple design. A hectic design on a desktop becomes even more complicated on smaller screens. A mobile-responsive website requires you to keep it simple. Test the parameters on mobile view as you design.
Avoid pop-ups. Businesses use pop-ups for important announcements, but more often for lead generation. They are intrusive on mobile, though, and can disrupt a shopper's experience. Use a lead capture form in lieu of a pop-up on your mobile site.
A Brand That Got it Right
Lucent Creative, designed an epic, clean site for a 5 day online event. The design is crisp, decluttered, and keeps the visitor focused.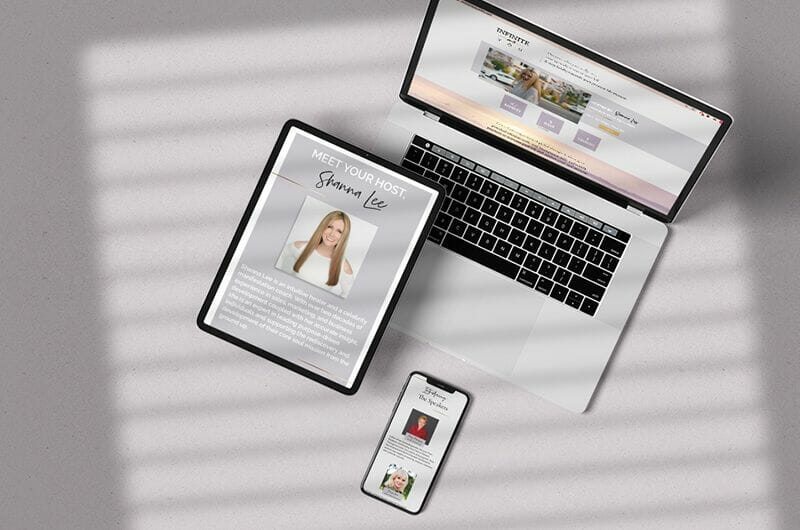 Use Social Proof
Most of your website browsers already know what they want and they need to know why you're the one they should hire. This is where your business gets to show off a bit. All of us rely on social proof to make decisions.
Psychologist Robert Cialdini writes in his bestselling book Influence: The Psychology of Persuasion, "Whether the question is what to do with an empty popcorn box in a movie theater, how fast to drive on a certain stretch of highway, or how to eat the chicken at a dinner party, the actions of those around us will be important in defining the answer."
There are several ways to provide social proof for clients, but here are specific tips on how to prioritize it in your web design:
Leverage client testimonials. Draw attention to raving fans with testimonials. Use brand colors, larger fonts, or an interactive layout (accordion-style drop-downs or scrolling banners) to draw the reader's attention to testimonials. Testimonials are massive sources of social proof for clients that are still on the fence about hiring your team.
Offer excellent social proof with case studies. Case studies can fit in naturally with a blog section of your new website design. They also make great opt-ins for email capture. Make sure you keep simplicity and readability at the center of your case study designs. Although they're typically dense with information, use graphs or other designs to make them easy to scan.
A Brand That Got it Right
Our web design gurus built this website, with an array of case studies and blogs, for a dog training and pet care services company. The design provides proof of the brand's expertise without clutter.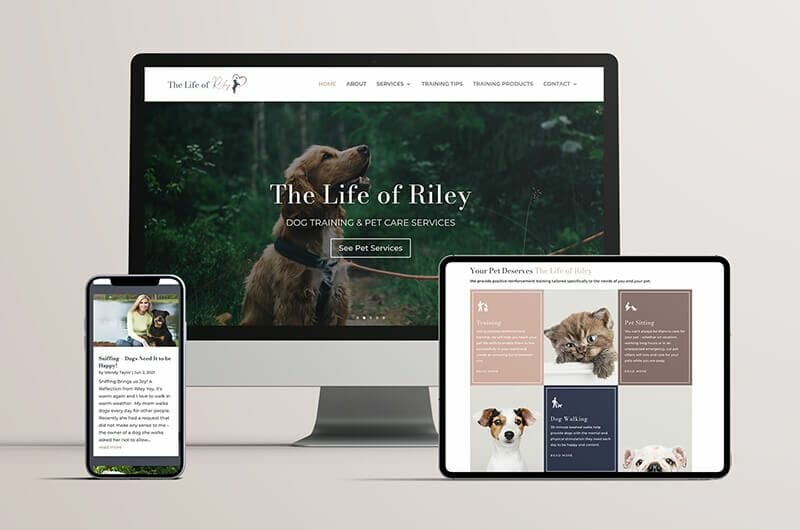 Before You Go
We're partnered with a small web design agency, Lucent Creative, that throws a major punch! If your business needs a website upgrade or one from scratch, we couldn't recommend our partners enough.
Stay tuned for part two of our guide to designing an epic website.
Ready to level up in your business? Book a free consultation.
In the world of remote work, we've all adjusted to sending files in a flash and requesting e-signatures. It's the age of celebrity-grade autographs, but for everyday business owners like us (lucky!).
If you're reading this and wondering how you can "Marie Kondo" your inbox to spark more joy, we have good news! We've put two of the e-signature platforms head-to-head in the ring and we have a winner!
Imagine it.
You've been in the online space for a hot second and are finding your document management isn't working so great.
Important documents aren't being signed on time, are being stored all over your desktop (next to solitaire, of course, because it never ages), and your business is on the 'Hot Mess Express'.
Here's our breakdown of Docusign and Zoho Sign to get you out of an organizational funk and into streamlined bliss.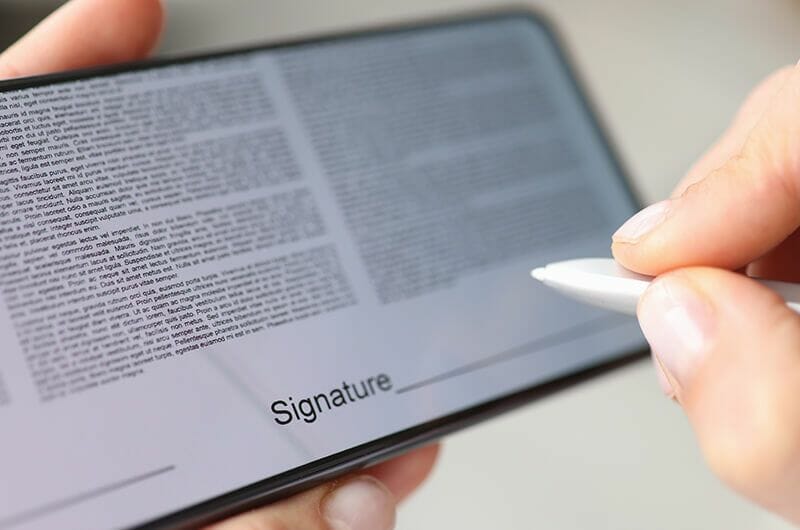 DocuSign Features in a Nutshell
DocuSign is one of the more popular signing services you have probably heard of. Here's a quick overview of their features found directly on their website:
Sign remotely
Send securely
Scale as you grow
Tap into 400+ integrations
DocuSign connects with other applications like Microsoft, Google, Salesforce and Workday which is a huge win. As one of the largest e-signing platforms, DocuSign has a lot of grit and a great reputation.

Although DocuSign has been around for a while, we wish they had a free option for business owners to try before they buy.
As Zoho fans, we're biased and aren't afraid to admit it. Here's how DocuSign stacks up against Zoho Sign. Hey, we don't have favorites without good reason!
Zoho Sign Features
We're going to go through Zoho Sign's features and do a side-by-side comparison for you with DocuSign. When you're using a platform in your daily business operations, it's important to know the ins and outs of features.
Let's start with the area that matters most to business owners–cost analysis.
How Much Does Zoho Sign Cost?
Zoho Sign offers more bang for your buck, especially if you're already a true fan and user of Zoho products.
Here's the breakdown!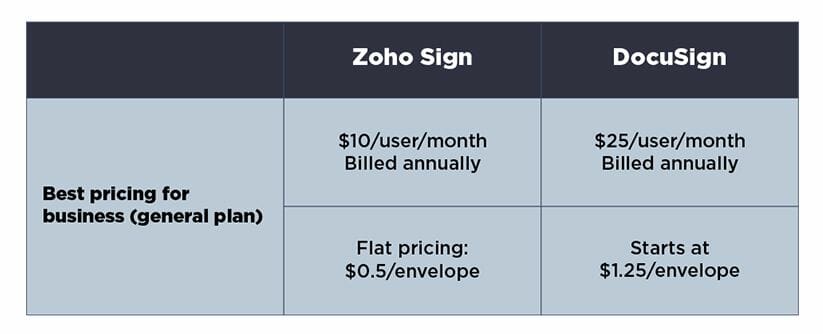 Zoho Sign offers a free version while DocuSign doesn't. This is perfect for those wanting to take ZohoSign for a test drive, or ultimately stick to that free version with no strings attached!
Can I Use Zoho Sign Without Zoho One?
Sure thing! Zoho Sign is a stand alone platform. You may use it solo or in tandem with your other Zoho platforms. We recently wrote an entire blog about Zoho Sign as a solo platform and you can catch that here.
Is There Zoho Sign Support?
Zoho's support team is unmatched! It's one of the many reasons we're such fans. Getting timely support keeps your business on track and we've had several SOS calls with Zoho support over the years. The truth is–they always pull through! Always.
Here are a few perks of going with Zoho Sign vs. Docusign.
Reliable Zoho Sign Tech Support
They're on call and they're basically the batman of business support!
Zoho Training Web Support
Biweekly webinars walk new customers through learning the application and integrations quickly and easily. We love this!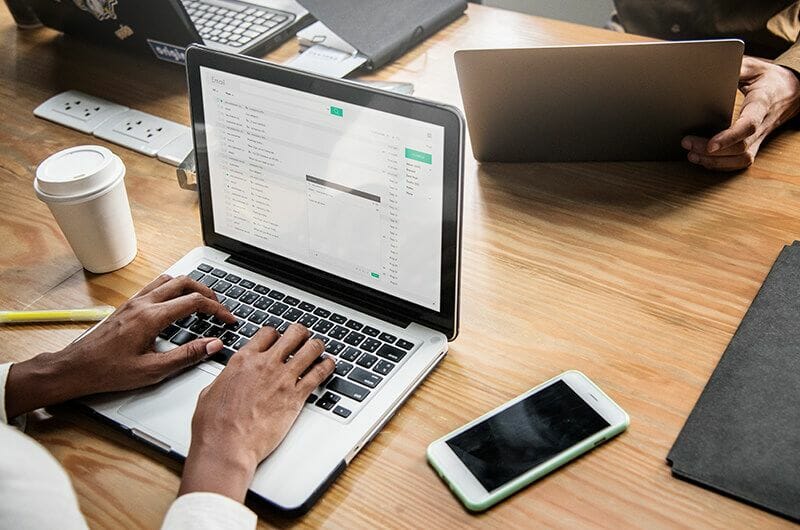 Does Zoho Have a Free Trial?
Yes! You can take Zoho Sign on a test drive for 14 days. That's two whole weeks for your team to taste test Zoho Sign's perks for two weeks. If you don't fall in love with the efficient platform then you can bail without being charged a dime.
Zoho Sign in a Nutshell
We're huge fans of Zoho. Zoho Sign can help you reduce your business's carbon footprint. Signing online and e-signatures helps your team save loads of time, too! Having all of your signed documents in one space checks the boxes for efficiency and cohesive business operations! 
Here are just a few areas your business can thrive with Zoho Sign:
Event registrations
New customer sign ups
NDAs
Sales order forms
Account change request forms
Do any of these ring a bell? Of course, the sky's the limit!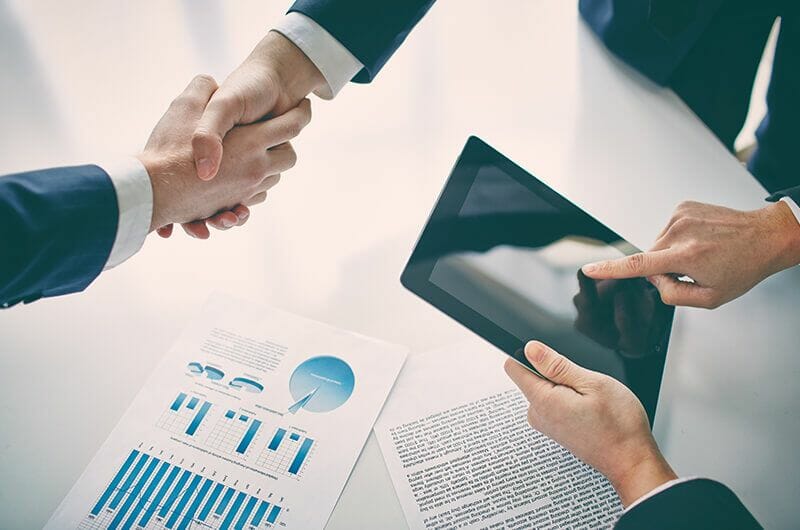 Is Zoho Right for My Business?
We're advocates for business owners and our consensus is this–Zoho is an incredible asset to any business in one form or another! Zoho Sign is an asset to your business that you can't afford to skip. E-signatures have never been so easy. With a free 14 day trial and a free-forever version, what's not to love? Click here to try it today!
We're Zoho Partners and experts. We're happy to book a free consultation with you and your team to see how we can get sustainable solutions in place for your biggest business headaches. You can book your free consultation here!
Take a deep dive into Zoho's offers in our recent blog posts to see Zoho's numerous offers!
You may sit blankly staring out a window most days pondering, 'If only there was a way to streamline my business operations and experience joy again.' The reality is, your business doesn't have to merely survive day-to-day. You can put systems in place that allow you to run your company more efficiently and finally feel like the boss you are (both literally and in the 80s lingo).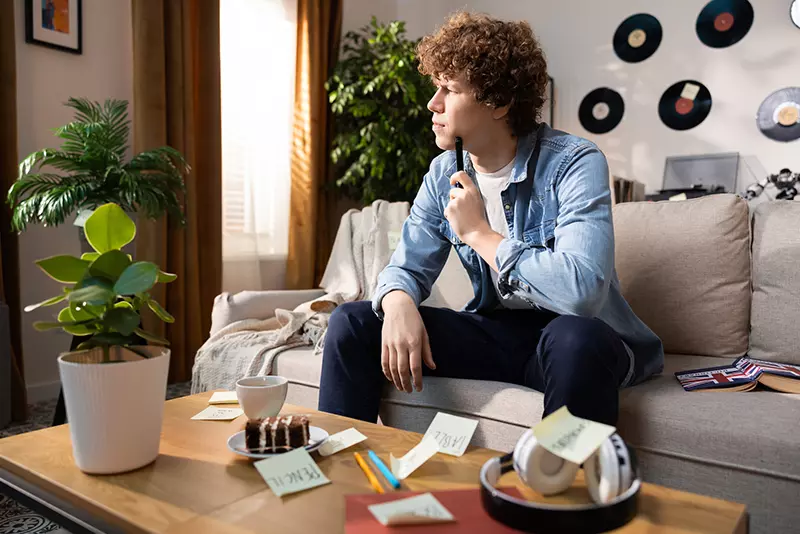 Enter Zoho, the one-stop shop for business automation goodness.
As official Zoho Partners, we are obviously huge fans of the platform and we see how its integrations improve business operations big and small.
We'll also show no shame in admitting that Zoho is (beautifully) complex. It's a platform that takes time to learn and ultimately, conquer.
Enter The Workflow Academy–where Zoho One begins to make a little more sense to the everyday user!
Afterall, every time a bell rings, a Zoho user becomes a Zoho Master (or something like that). 
What is Zoho's The Workflow Academy?
In a nutshell, The Workflow Academy is the superior spot for Zoho training. Whether you're the team's Zoho Admin or are all-in hanging out in the deep end of the platform, The Workflow Academy has a course with your name on it.
Have you been on the fence about getting Zoho for your business?
Here's your sign to go for it!
Oh, and a helpful statistic to drive the benefits home–92% of employees say having technology that helps them do their job efficiently affects their work satisfaction, according to a study by Ultimate Software.
Now that you know you can have an amazing platform to help run your business and learn how to master, what is there to lose?
Go ahead and make your free Zoho One account here.
We'll wait for you!
[cheesy elevator music]
Congrats! You're officially in the game with Zoho One now.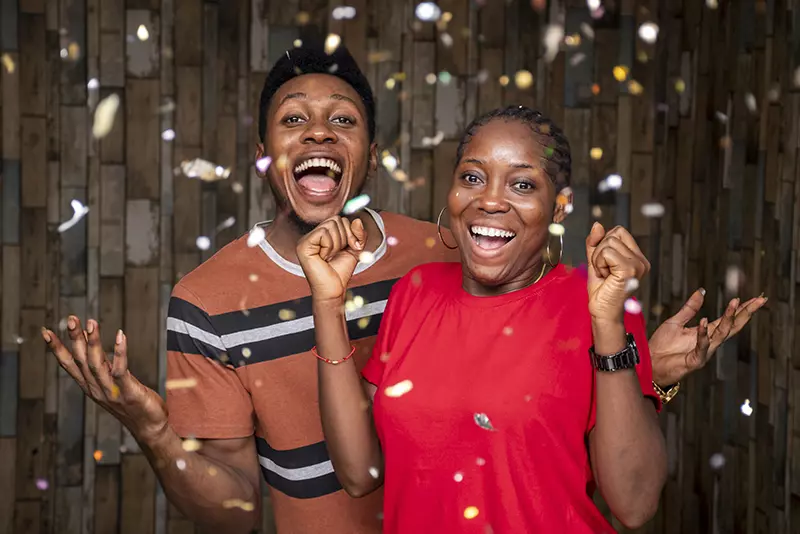 Let's continue to walk through the perks of TWA and get you enrolled in their free course.
Perks of The Workflow Academy
At Woggle, we see clients that don't realize the areas they're losing valuable leads, revenue, or customer satisfaction until they start using Zoho and see the data roll in.
Spoiler alert: sometimes it's areas they least expect or think they're excelling in.
Not only does your business thrive when problem areas are identified and remedied; employees are able to focus on what they do best with a little help from their friend (automation).
So, what does The Workflow Academy help Zoho users perfect?
Here's what we love about the courses over at The Workflow Academy:
✅Their online courses are free to Zoho users (yes, please!).
✅Learning is made easy to access across all devices.
✅There are so many courses to choose from! (Zoho One, Zoho Books, Zoho Projects, oh my!)
✅Empowering your staff to understand Zoho on a deeper advanced level
✅Get a better understanding of how Zoho works on the backend
✅Learn how to properly architect a solution that will work for your company
✅Diagnose needs and find a partner that will work well with you to create a customized solution
Pro Tip: Read our  blog post on why hiring a Zoho consultant is the right move (objectively, of course).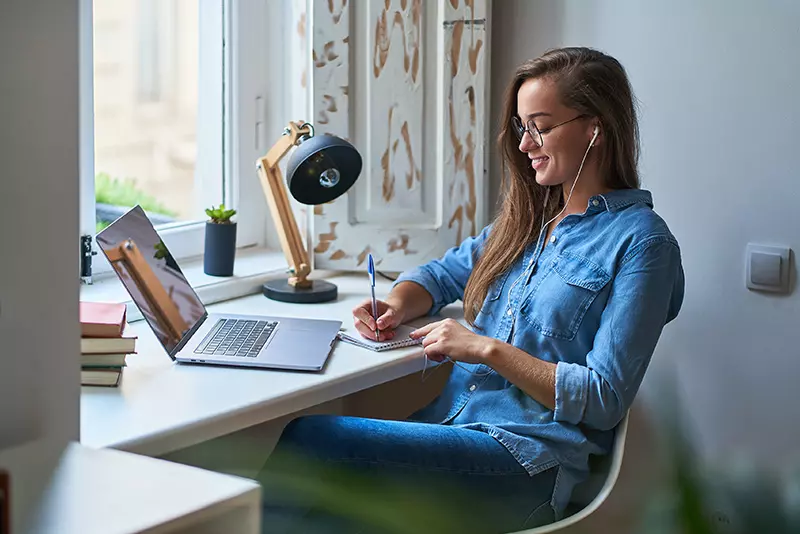 As we mentioned, The Workflow Academy allows your business to pinpoint issues in your workflow that may be damaging customer satisfaction results. All businesses aren't created equally and learning how to use Zoho will guide you to championing the unique nuances of each aspect of your business.
For example, your ideal client or customer may not need an extensive onboarding process, but setting it on autopilot can still save your company time (and time is money).
Still eager to learn more about how Zoho is an all-inclusive super machine for automation?
Read more about how Zoho SalesIQ's Customer-First Approach Can Boost Your Business here.
The Workflow Academy for B2B and B2C
We've mentioned (obsessively) how Zoho integrations can skyrocket revenue, customer satisfaction, and daily operations. The real beauty of Zoho is the compatibility it has with both B2B and B2C models.
The Workflow Academy equips your Zoho agency to know every small nuance of the platform as well as how to troubleshoot and personalize it for your unique business needs.
This means you become an expert on all things Zoho including:
Zoho Books
Zoho SalesIQ
Zoho Creator
Zoho CRM
Zoho Projects
The list goes on!
Zoho can feel like a complex beast, but really, it can be tamed! Investing in your knowledge of how your chosen CRM platform works is the best thing you can do for your business!
Read more about Zoho's magical features like Zoho Surveys and Zoho Social in our other blog post.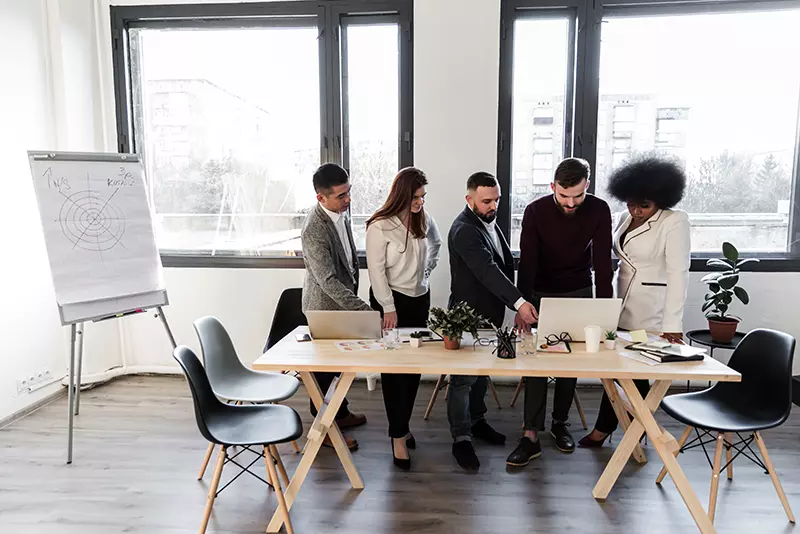 Key Takeaways
The main gist?
Your business can run as efficiently as you're willing to invest in automation.
The Workflow Academy takes you from out of the loop to expert. Don't be the person who invests in a phenomenal tool, but doesn't learn how to use it.
Eager to learn more about The Workflow Academy? Check them out here!
Jump in head-first by opening a free Zoho account.
We have officially entered the era of data-backed decisions and online solutions! Yes, gone are the days of endless file cabinets and office trinkets most millennials wouldn't be able to identify (we'll let you use your imagination on that one).
It's 2022– you probably wouldn't be where you are without a solid website or some kind of SaAS running behind your operations. What tactics and strategies have you added to your business that has helped with sustainable growth and continued success?
If your answer doesn't include a CRM, but you have seriously contemplated utilizing a CRM, you're in the right place! We definitely encourage business owners to give CRMs a try, and we imagine managing your customer relationships (along with just about everything else), all from one place is pretty tempting!
The right CRM solution is going to be different for every business. So, for the indecisive entrepreneurs or the biz owners that just can't commit, we have done a quick comparison between 2 top CRMs: Zoho and Hubspot!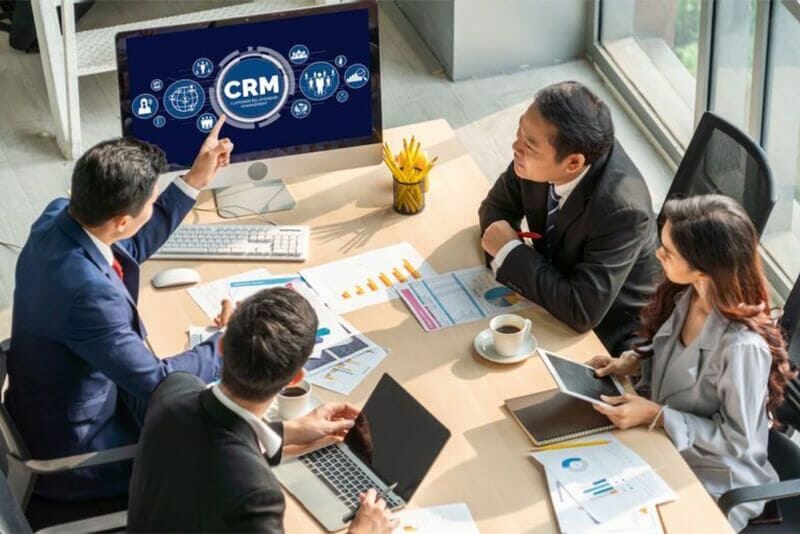 Zoho vs Hubspot: The Similarities
One main similarity between Zoho and Hubspot? Both CRMs are popular and help people effectively run their businesses every day! Now for some more technical similarities:
User-friendly- When considering customer feedback, both seem to be very user-friendly. New to the CRM world? No problem! Both are known to have interfaces that are decently simplified and easy to figure out. According to our research, Hubspot seems to be slightly easier to use overall, but Zoho has tons of accessible resources if you can't figure something out.
Preferred by certain industries- If you ask other professionals within your business niche, they may very well have the CRM that's worked best for them. Keep in mind that business owners have probably not tried multiple CRMs to give a fully fair comparison! With that said, Zoho CRM is a pretty clear front runner in the real estate industry, while Hubspot seems to be favored by the insurance industry. With a quick Google search, you may find some useful insight about the best CRM for your industry!
Plenty of options- Both Hubspot and Zoho have multiple plan options, giving you the ability to choose what best suits your business. They also both offer free trials so you can see if it's even worth your time in the first place!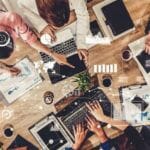 Zoho vs Hubspot: The Differences
Customization
One thing we often talk about on our blog is customization. We love a good customization situation! The one-size-fits-all mentality is just not for us; we'd rather be able to pick a good fit versus overpaying for features we'll never use or items we can't tailor to our needs.
With that said, Zoho CRM seems to be immensely better on the customization front. Sure, you can customize things on Hubspot, but Zoho allows you to customize buttons, user experiences, record designs, and even sales stages. An added benefit? Sandbox- a testing environment that allows you to test out changes without immediately causing all kinds of disruption (hey, you may change your mind).
And remember when we mentioned data-backed decisions? This kind of data gets to you and your team through reports, and Zoho allows you to access customized reports no matter the plan! With Hubspot you can only do this with the Professional and Enterprise plans.
Integrations
Zoho has an entire product devoted to social media: Zoho Social. This product comes integrated with Zoho CRM and easily connects all social accounts, including your Google profile. Unfortunately, Hubspot lacks most social media analysis and integrations.
Both Zoho and Hubspot come with a whirlwind of third-party integration options. However, you have to seriously consider what applications and software you already use (or plan to use) before making a CRM choice. This is because each CRM has a lengthy list of integrations, but that list might not include what you need. For instance, Hubspot does not integrate with Google Analytics or PayPal (and that could be problematic).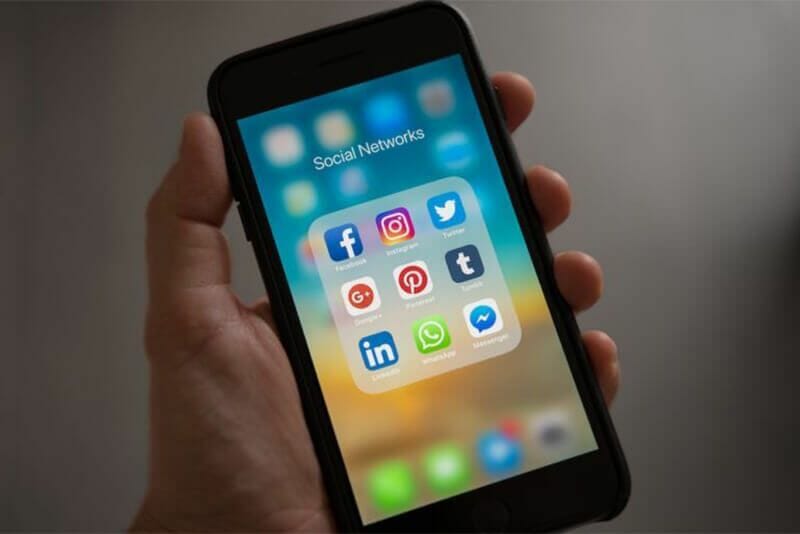 Automation
Fact: Automating processes saves you time and money. Therefore, you'd expect your CRM to be decently helpful in this area, right? Good news: both Zoho and Hubspot allow you to automate many things, from lead scoring to de-duplicating contact data. However, a lot of these features are only accessible with Hubspot's top plans, whereas you can access with Zoho for far less money.
Zoho also uses AI to do all sorts of things, including identifying patterns, analyzing data, and making workflow suggestions. Although Hubspot gives the ability to automate items like email alerts and triggers, it lacks AI and its tremendous contribution to automating tasks.
Pricing
If you take a look at pricing for Zoho vs Hubspot, you'll initially be shocked at the difference, However, you have to take into consideration that Zoho CRM is priced per user and Hubspot is not.
Zoho's free CRM plan allows up to 3 users, while Hubspot is seemingly unlimited. But even with unlimited users, you will be much more limited on Hubspot's free and starter plans. Zoho gives access to a lot more features at a much lower price point, making it great for smaller businesses on a limited budget.
Zoho's pricing plan also allows better scalability, given that growing businesses could quickly be priced out of Hubspot. Not to mention, a lack of automation options can make smooth scalability even more difficult. 
The Takeaway
It's no mystery that both CRMs are solid options. Whether you go with Zoho or Hubspot, just make sure it suits your business needs and gets the most out of your hard-earned money!
And as always, let us know what you think of your experience with either CRM– we're always curious!
Want to find out how we can help you?
Let's chat.
Sales orders may be something you never thought you would voluntarily read a blog post about, but boy are we ready to rock your world!
Okay, let's be honest here: There's no surefire way to make the topic of sales orders exciting, but there are definitely some undeniable reasons for why you should be using them in your product-based business!
Is it hard to imagine incorporating more forms and steps? Does it seem overwhelming to alter/add to your current process? These concerns are all understandable! We totally get it, and we're here to show why a little extra virtual paperwork might not be such a bad thing for your biz!
Let's talk basics
All the terms within a sales process can get repetitive and confusing. So what is the difference between these terms you hear all the time? Well, let's start with the first part of most sales processes: the quote.
A quote is the estimate a potential buyer/customer would request from a seller. In return, the seller creates a quote consisting of prices and other pertinent details about a potential purchase.
Next, you would have a purchase order (if the customer decides to make the purchase based on the quote). A purchase order is an official document and details what the customer plans to buy from the vendor.
Following the customer's intent to buy, a sales order comes into play. A sales order will accept conditions laid out in the purchase order and reflect other details about the transaction. A sales order will contain items like delivery information, timelines, and payment method. It also includes prices and quantities.
To sum up the whole process, an invoice is sent. Invoices reflect information confirmed in the sales order, but focus more on collecting payment from the buyer.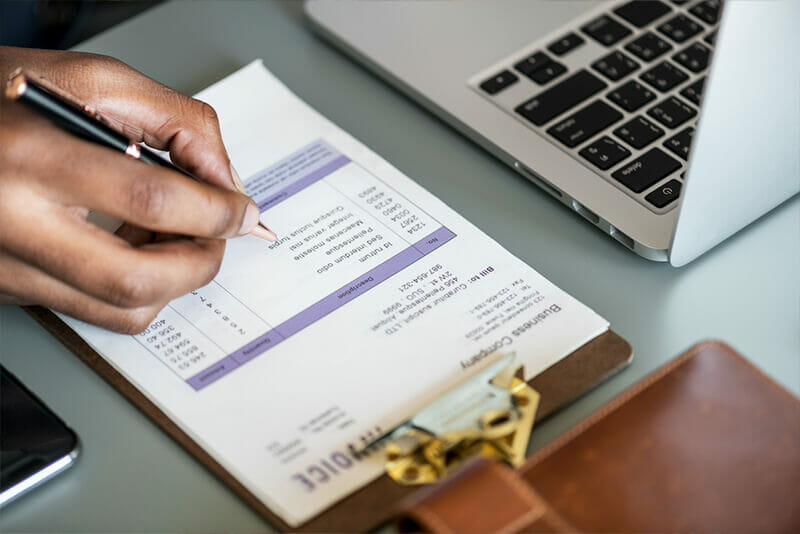 Benefits of incorporating sales orders
Everyone benefits
For starters, sales orders are the only piece mentioned above that reflect the interests of both parties involved. A quote is controlled by the seller. A purchase order is controlled by the buyer. The invoice is for the seller's benefit (gotta get that cash!).
A sales order, however, represents what both the buyer and seller need from a purchase; it reflects both sides of a sale.
Does the sales order accurately line up with the purchase order? Does the seller have the inventory needed to ship immediately? A sales order keeps both parties in the loop and ensures a successful transaction.
Stop fearing those audits
Sales orders can give you some extra beneficial data for reference down the road. No one wants to be audited– but it's just a part of being a business owner. Wouldn't it be nice to have a few extra bits of information for peace of mind and an easier process? Wouldn't it be convenient to have a better trail with less likelihood of getting lost combing through years of sales? Sales orders give you more precise documentation that can really help with compliance and save you major hassles.
Grow that business
Back to the less scary stuff: this extra data can even help your business grow and succeed! Yes, you read that right, a simple sales order is better for your business!
Sales orders can help you better track inventory and make helpful projections about future needs.
For instance, if you have a frequent customer that keeps making multiple purchases within a short time frame, you can use sales order data to optimize and properly manage your inventory process. Know when to order items and know when to hold them for customers. Not to mention, you can create multiple sales orders for this customer and only send out one invoice! Save yourself some time and effort, while continuing to collect useful information.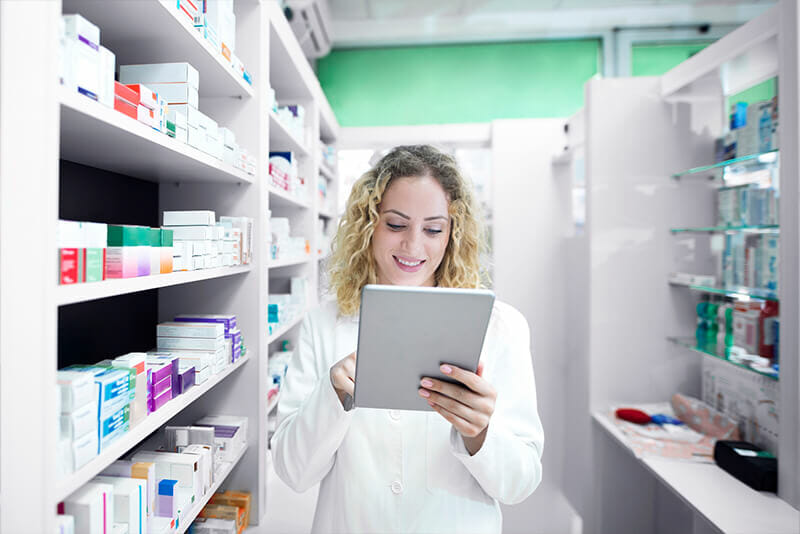 You're not alone
Aw, did that sentiment give you the warm fuzzies? Well, we aren't lying: you have the support you need to run a successful business! So if you are overwhelmed about dealing with this sales order stuff alone, have no fear- Zoho Books is here!
No, but seriously, Zoho Books can truly guide you through a potentially confusing process. Not sure how to even create a sales order? Zoho has templates. Have multiple brands that are getting hard to juggle? Zoho Books can juggle them for you! You can personalize your sales order and create a separate style for each of your brands.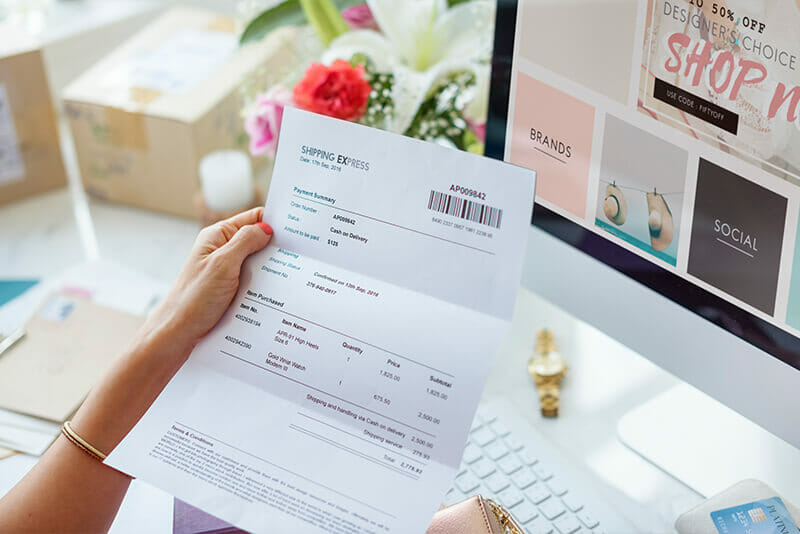 Zoho Books also makes it super simple to convert a quote into sales order all in one place. Then once it's time to collect payment, easily convert it to an invoice! All it takes is one click from a drop down menu.
Only have the inventory for part of the order? Zoho Books can help you send a partial invoice so you can go ahead and send the stock you have! Make the customer feel appreciated and build a trusting relationship by not making them wait forever for their order!
Zoho Books even lets you switch sales orders to purchase orders so you can buy that inventory you're missing! And like with all things Zoho, you get valuable insights and information as you go. Plus, you can easily communicate anything you want to your sales teams and coworkers.
The takeaway
Now that you understand why sales orders are important, we hope you feel better about incorporating them into your business! Make that sale and keep those customers coming back by continually improving your sales processes!
Zoho Books is a great way to manage this crucial aspect of your business, and we can't wait to hear how some simple changes will benefit your biz!
Want to find out how we can help you? Book a FREE consultation!
If you have missed the email campaign train (excuse the rhyme), then you have missed a major marketing opportunity. Businesses of all types are building their email lists and utilizing this method to communicate updates, sales and so much more!
Are recipients guaranteed to open every email? Nope, but they are on that list for a reason- whether they already made a purchase or expressed some sort of interest in your company!
So, what is your business missing out on by not catering to a well-established group of subscribers? Good news: it's not too late to jump back on that email campaign train! And with some additional clarification on different types of content and campaigns, you'll be an expert in no time!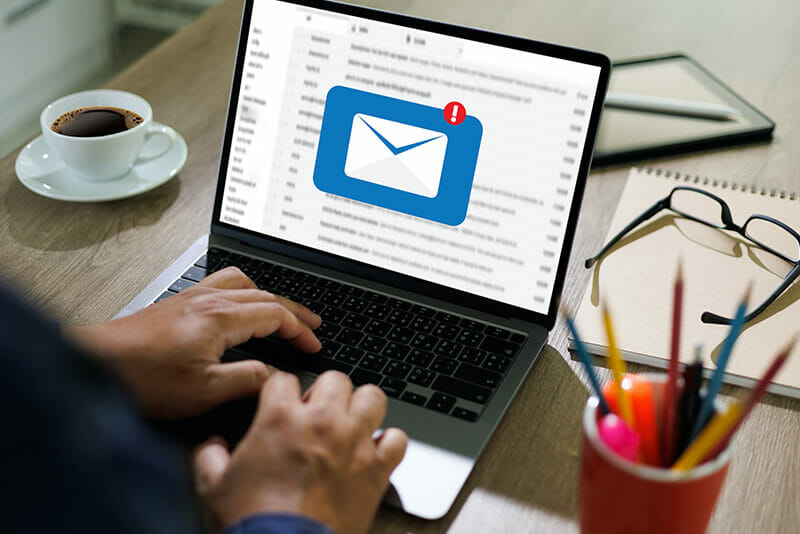 Let's Talk About Email
Did you know over 4 billion people use email on a daily basis? And by 2023, that number is only expected to grow. A majority of email users check their inboxes more than once a day and it's how they find/receive the most coupons and promotions.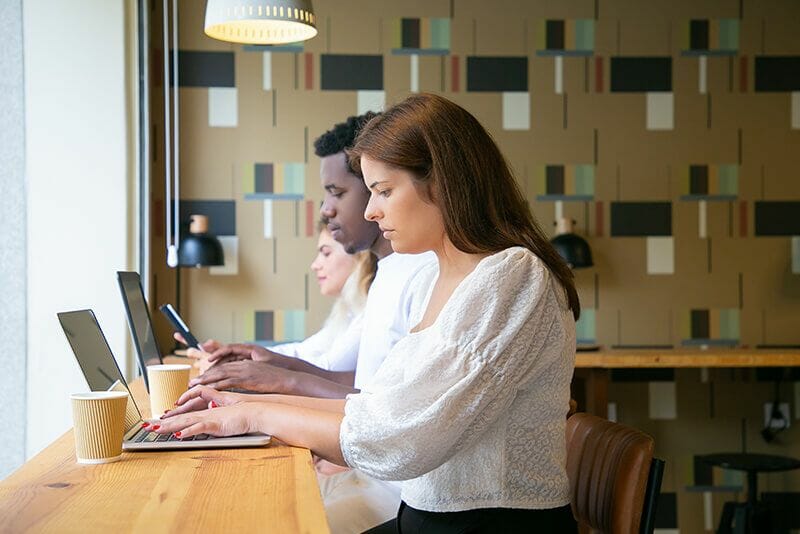 Businesses of all sizes and niches utilize email campaigns, so don't worry about your business not being a "great fit" or not being "big enough". It's all about testing out what works the best for your specific situation and catering your content for optimized results.
Speaking of content, that leads us to our next pertinent topic: types of email campaigns and the content they include!
Let's Talk About Evergreen Campaigns
In case you're wondering if you accidentally clicked the wrong link, this isn't an article about trees. However, it just so happens that the term is named after evergreen trees, considering they don't lose their leaves and remain consistent no matter the season!
When we refer to evergreen content, we are talking about content that remains relevant and relatable for a long period of time. Ideally, you can use evergreen content for years without it becoming outdated or irrelevant.
Evergreen content is great because of its 'one and done' vibe, which ends up saving you a lot of time and effort. Create some evergreen content once and use it over and over again. It's great for editing a bit and repurposing down the line (with minimal work required).
If you take this concept and apply it to email, you have (drumroll, please): an evergreen email campaign! It's consistent and does a great job with helping you build a relationship with subscribers.
Let's look at some things that would fall into this category:
Concept explanations that relate to your business
Reviews from clients/customers
Background story
Links to evergreen blog posts on your website
FAQs
Tutorials and how-to guides
Non-profit partnerships or 'give back' campaigns
What to avoid:
× Anything seasonal
× News articles
× Anything considered trendy
Let's Talk About Broadcast Campaigns
Broadcast campaigns are quite the opposite of evergreen campaigns, and (in our opinion) much easier to understand and create.
Broadcast campaigns are your standard time-sensitive emails where in a month or even a few days they can have a totally different meaning. This is probably the bulk of what appears in your inbox, especially from stores and restaurants.
Although broadcast campaigns aren't going to be part of the "one and done" mindset like evergreen campaigns, they are good ways to get attention quickly.
Some examples from this category would be:
Short-term promotions
Holiday sales or anything related to a holiday
Events and webinar promotions
Announcements (ie: product launches, newly provided services, new website)
With broadcast campaigns, you don't really need to worry about what to avoid. Honestly, the options are endless with this one! They are a great way to attract attention and create a quick uptick in revenue.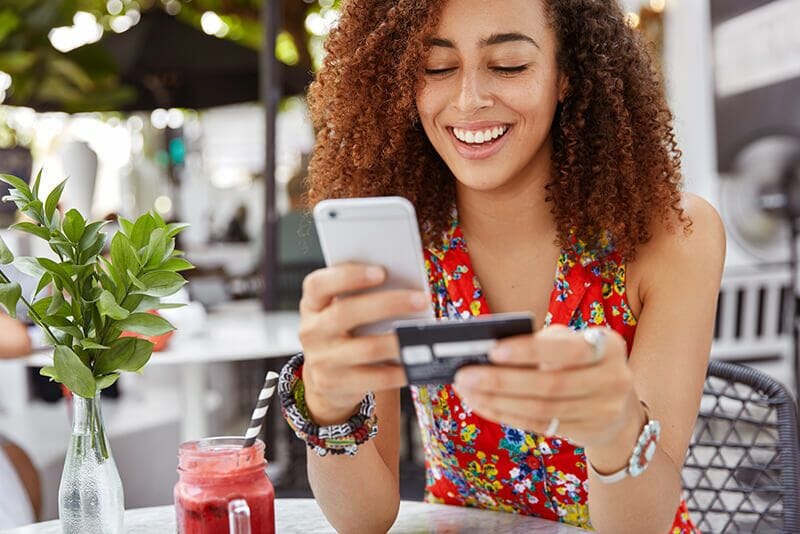 Let's Talk About Next Steps
So, all this information is great, right? But what about how to proceed? Which type of campaign is working better? How will you know what to change or what to add? How will you know if this email stuff is worth it??
That's where Zoho Campaigns comes in! You don't have to be alone in this email maze, paying for multiple services recommended by multiple blog posts. Zoho Campaigns is a one-stop shop for your email marketing needs!
Not only will it automate processes for you and cultivate a growing subscriber list, but Zoho Campaigns allows you to conduct A/B testing and determine what's actually working the best!
Test out types of content (ahem, like evergreen vs broadcast) while tailoring your intended audience.
Zoho Campaigns will track who is opening your emails and all kinds of other helpful subscriber stats that will move your email marketing right along. You no longer have to fear that you're wasting time on something that isn't working– Zoho has your back!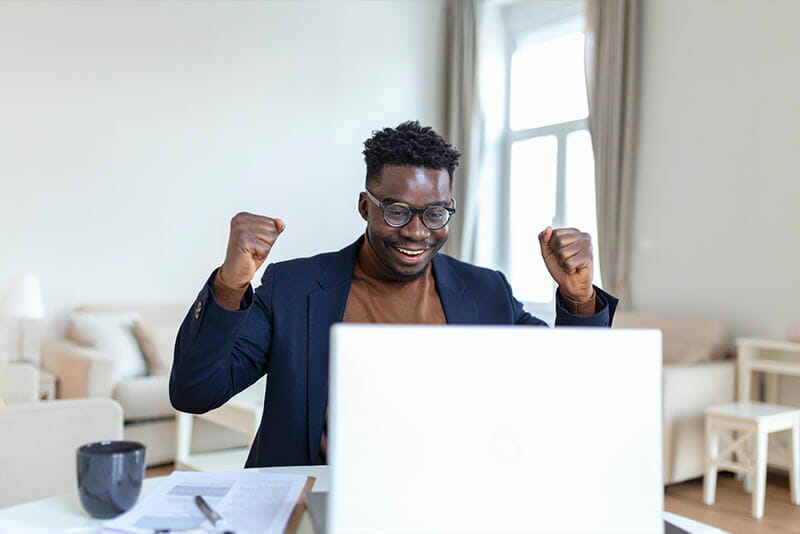 The Takeaway
Email marketing can be super effective and doesn't have to be a headache. Hopefully we have convinced you it's not that hard to get started on your email campaign journey, and that there's always resources ready to guide you out of a conundrum!
As always, we'd love to hear about what works for you and what you can do without– after all, we care about your success! Until next time, Email Explorers…
Want to find out how we can help you? Let's chat.
We all have a bit of DIY-ness coursing through our veins, pushing us to take the "cheaper" route. Why consult an expert when we can YouTube it, right? After all, so much information is right at our fingertips! But what about when it comes to accounting?
This DIY attitude may work in some circumstances, like with minor home repairs or starting a business, but let's face it– we've all gotten halfway through a project and wished we had just hired someone to help.
We're not saying you shouldn't take it upon yourself to carve out 'cat doors' throughout the house you are selling (ahem, we may have witnessed this)--but we are saying it could be beneficial to consult an expert first.
Small business owners like you are extremely busy people! It may seem wiser to go a cheaper route and do as much as possible on your own, but you could waste quite a bit of time (and money) in the long run.
Perhaps it's time to look into some of the many great options out there, like Zoho Books and SurePayroll– they're ready and waiting to make your small business routine and accounting a little easier!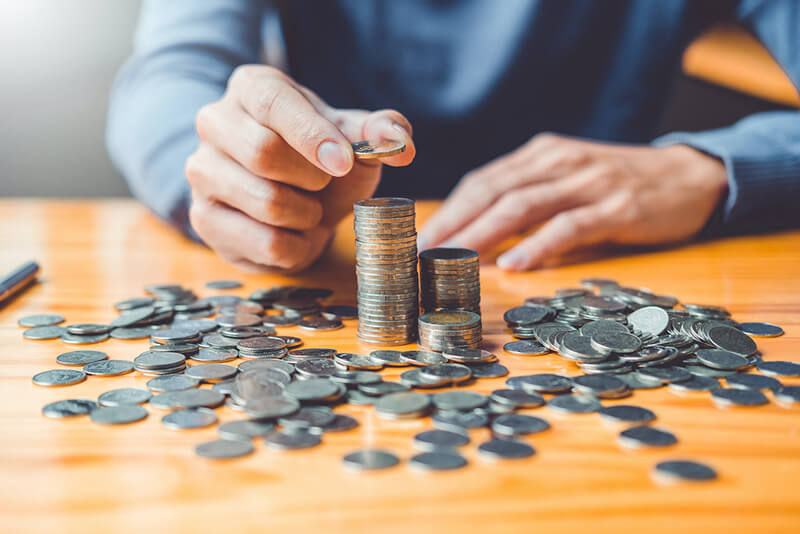 First things first: Zoho Books
If you visit our blog often, you are no stranger to the wonders of Zoho! Zoho Books is just another great Zoho product to add to your list of small biz must-haves. Accounting can be a messy venture, and "mathing" may not be your strong suit, but have no fear: that's where Zoho Books comes in!
Invoicing, tax calculations reports– you name it, Zoho Books can help. For a very fair rate, you can automate all your business' financial processes with this handy online accounting software.
And just like all other Zoho products, Zoho Books' integration game is on point! Seamlessly integrate with services like Avalara, Shopify, PayPal, and Slack. And while we're on the topic, that leads us to the most important Zoho Books integration of all: SurePayroll!
What is SurePayroll?
SurePayroll is a game-changing payroll service for small businesses like yours. Specializing in companies with less than ten employees, SurePayroll may be just what you need when you aren't interested in committing to a much more complex service.
We get it; you aren't a massive corporation and don't have a huge budget! SurePayroll is excellent for small businesses- they offer many advantages at an accessible price point. Not to mention, the amount of time it can save you (especially when partnering with Zoho) will make a huge difference!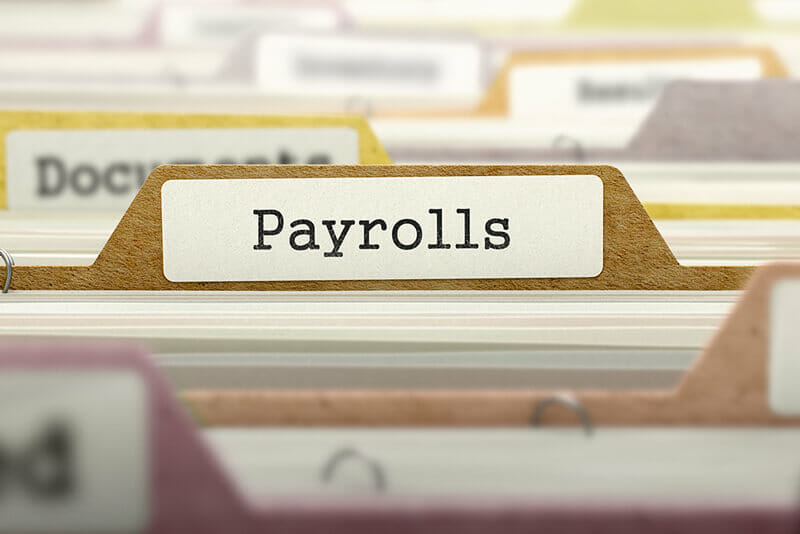 Risky (small) business
Let's circle back to our ability to DIY all the accounting and payroll processes: it's doable, but it can be risky!
Here are a few reasons why skipping a full-service solution like SurePayroll may be unideal for your business:
Increased risk of errors: You are human, so mistakes are practically inevitable, especially as your business grows and you gain more and more employees. With the labor market being so competitive, the last thing you want is to mess up someone's paycheck. Let SurePayroll handle the nitty-gritty!
Ever-changing laws: Do you read all about tax and labor laws on a daily basis? You are not alone! Tax and labor laws are complex, and it's hard to stay compliant on your own!SurePayroll keeps track of pertinent laws for you!
No additional help/resources: SurePayroll comes with live support and HR solutions. It takes care of tax filing mistakes! If you get lost in the payroll process, someone has your back. If you don't utilize a payroll service, you could have costly and time-consuming issues to handle on your own.
Let's discuss some benefits.
Now that we've sufficiently scared you, let's talk about the benefits that go along with a payroll service like SurePayroll:
Live Support: We have to mention this again because it's important! US-based support is at your fingertips, even during the evening and on weekends. Vital resources are only an email, phone call, or live chat away!
Time-saving: Your time as a small business owner is an extremely valuable asset. Imagine the time you could be saving by only accessing payroll when you have to make changes or double-check something. SurePayroll could save you hours to spend on something more important!
Convenient Access: Access SurePayroll on your phone or any other device with one click or tap.
Skip the Calculator: SurePayroll can calculate overtime rates, bonuses, mileage, PTO, and just about anything else you can think of! Making a minor mistake on these calculations could cost you some major moolah, so why not leave it to the experts?
Handy Reports: Easily access and download customized reports. Simple, yet essential!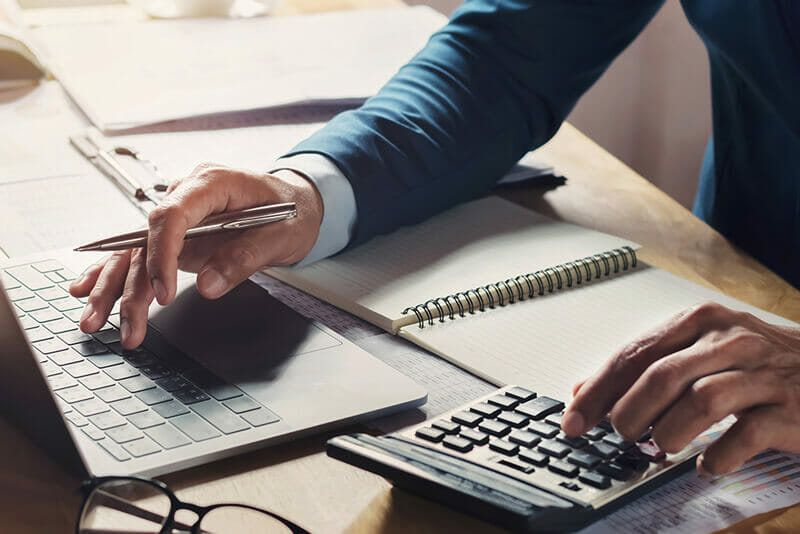 Wrapping Up
Sorry to rain on your DIY parade, but we are just fans of consulting the experts! Hopefully, we've given you some great reasons to make your life a little bit easier with accounting software like Zoho Books and SurePayroll! 
And you know what? If we haven't entirely convinced you, here's a great deal so you can personally see what all the fuss is about!
Contact us if you have any questions!
Brand integrity: phew, what a complex and layered topic! We don't blame you if a million things come to mind when you hear the word "brand"-- the same thing happens to us!
When it comes to developing a brand, there's certainly some information overload. What does it mean? What should be focused on first? What are the rules?
There's no official handbook, but a kazillion blogs are trying to tell you the best approach. That's why we aren't here with a step-by-step how-to guide– we decided it would be much better to just let you know why brand integrity is so important.
After all, you won't be motivated to do the best you can if you don't understand why you are doing it!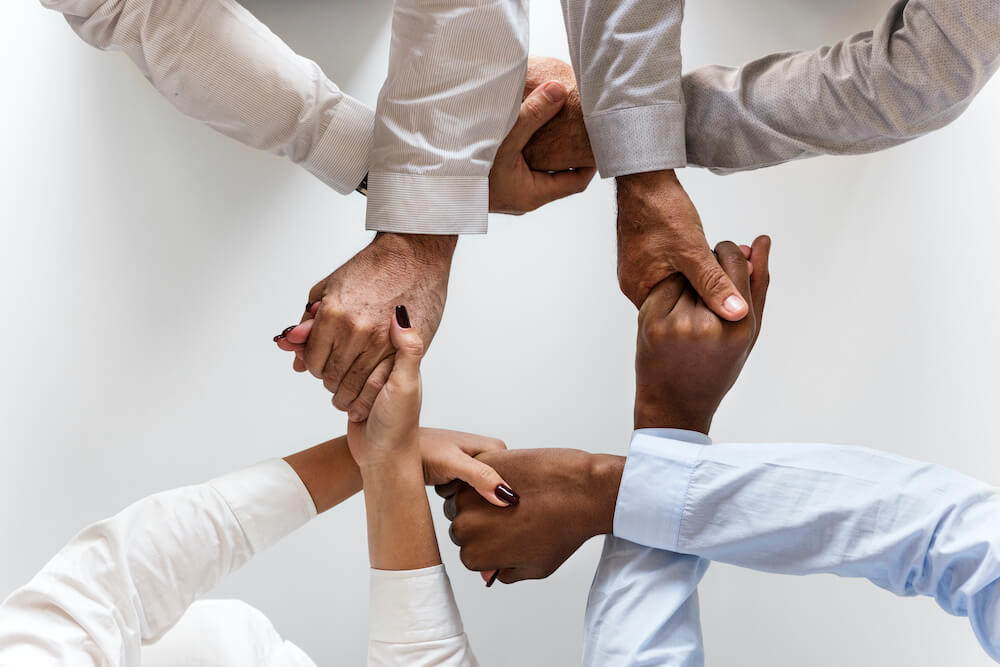 What is Brand Integrity?
Don't worry, we aren't giving you a boring textbook definition! In our opinion, brand integrity is something that happens when you stick with your values and authenticity– no matter the situation. It's the basis of your reputation and the impression you leave initially (and going forward).
Brand integrity shows up through how you face adversity. It shows within your reaction when your business doesn't live up to expectations or promises. No business is perfect, and there's no way every single customer will be pleased. However, it's how you handle these bumps in the road that maintain your brand integrity.
In developing brand integrity, a business hones in on the target audience and sticks with a consistent message. If you lose track of your brand integrity, you risk losing a customer (or two).
Brand Integrity Goes A Long Way
Let's break down a few ways brand integrity impacts your business in the long run:
Customer Attraction
Even if customers are newly exposed to your brand, a lack of brand integrity will be obvious.
Brand integrity will show up through a mission-focused, value-based approach. You will be able to easily relate to customers new and old. With a solid brand, it will be clear that you have identified what problems you can solve and what pain points you can address.
Consistency is always going to be key. You won't have to explain your brand or show your integrity– customers will easily be able to see it for themselves.
Differentiating from the Competition
Brand integrity will make it a lot easier to differentiate yourself from others in your niche. It will naturally demonstrate your experience and what you've learned throughout your time in the business.
It won't always be the perfect picture, but imperfections display the strength of your brand integrity and how well you overcome challenges.
Your unique story will also contribute to the strength of your brand integrity and seamlessly weave in and out of what your customers see. This will set you apart from other businesses that haven't taken the time to establish a brand or emphasize their story. It will set you apart from those who don't have a clear focus or consistently try to relate to their audience.
Customer Retention
Clearly, customer acquisition is important, as companies spend tons of money each year on this very thing. However, retention is just as important. It's a lot cheaper and easier to keep customers coming back versus only focusing on new ones!
Your product/service will accomplish the main goal (hopefully), but ultimately the brand integrity is what creates the relationship with your customers. This relationship is what keeps them coming back and recommending you to their friends and family. The relationship built through your brand integrity is what cultivates trust and expectations.
If you don't focus on your brand and its integrity, you can lose out on many valuable relationships—which could lead to a loss of business!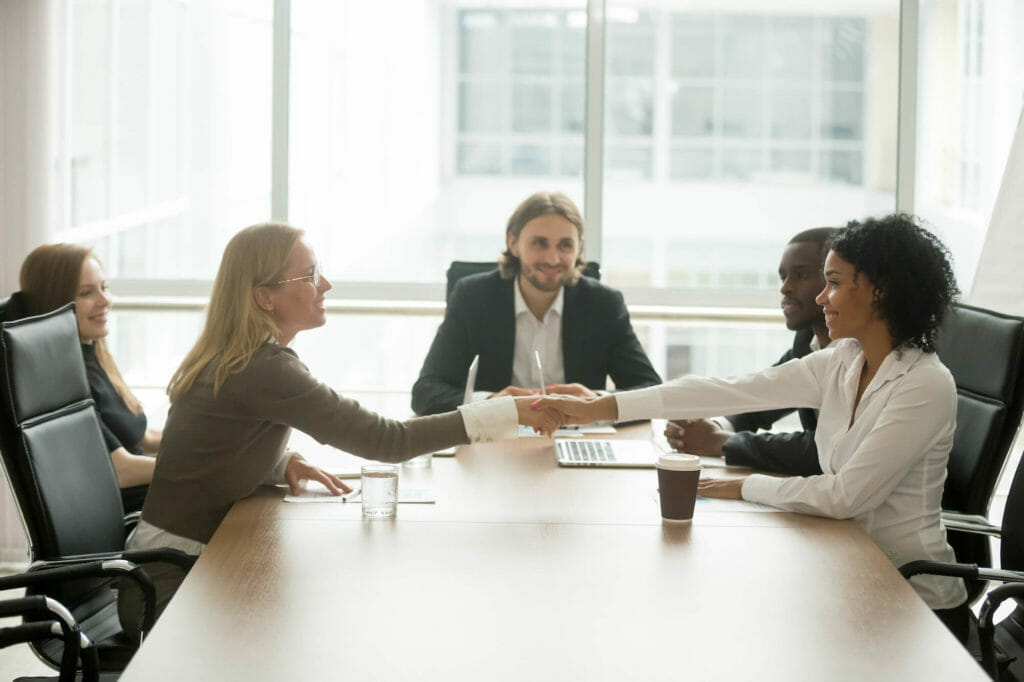 The Building Blocks Of Brand Integrity
We've talked about what it is and why it's important, but let's discuss the basics behind brand integrity:
Authenticity- Be upfront and honest. Show that your business sticks to its values and the commitment to its customers. Show the ups and the downs in running a business. Let your audience see the full picture and truly relate. Make it obvious that you aren't hiding anything behind a facade.
Confidence- Be transparent about limitations, but show confidence in your abilities and experience. Don't hide adversities- put them on full display and show your audience how you handle issues. Persuade your audience that you know their pain points and are confident you can help.
Customer-centered approach- You have to show that your business looks at the big picture and fixes the entire problem. You're not just out there to present a quick fix and make some cash. Your focus is on the customer experience and the promises you have made.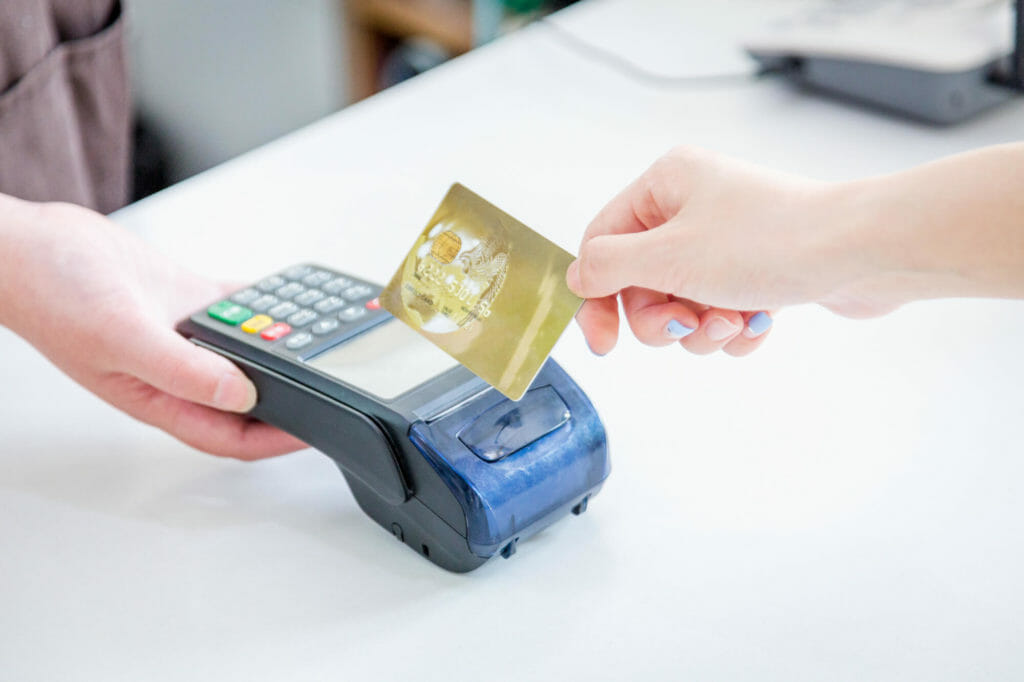 The Takeaway
We hope this leaves you with a better understanding of brand integrity and why it's so important to the success of your business. It's a different type of long-term investment that you might not have considered much before– an investment in your reputation and your customer relationships.
Spend the time and effort learning how to strengthen your brand integrity now and the outcomes will be more than worth it!
Want to find out how we can help you? Let's chat.
Why Should it Matter to You?
You didn't quit your 9-5 to start a business that is "just fine". Let's face it, you started up a business to serve a mission. To follow your passions, to make an impact, to set impressive goals and attain those goals.  
There's a bit of fantasy behind every entrepreneurial venture, and the last thing we want to think about are the challenges and hard work between us and that dream.
But what if we took a different look at the process? The pathway to success? What if instead of getting discouraged because we aren't seeing instant success or profit, we reanalyze the factors that got us here?
The Aggregation of Marginal Gains concept is not only a great concept to apply to our business mindsets, but also a great addition to our personal mindsets. It emphasizes the journey more than the end result.
Time to take a deeper dive into this inspiring notion!
What's the story behind Aggregation of Marginal Gains?
This may come as a surprise, but the Aggregation of Marginal Gains concept did not come from an entrepreneur, inventor, or economist. It did not come from an author or a professor. Nope– it came from a man named Dave Brailsford, the Performance Director/Cycling Coach for British cycling!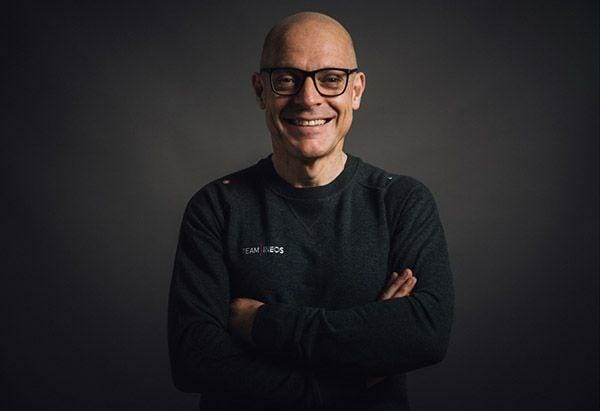 After years of discouraging losses, David Brailsford stepped up for the British cycling team and started to dissect all the elements that may affect performance. Diets, bed pillows, van cleanliness– you name it, he analyzed it!
Brailsford then improved every one of these elements by 1%. His theory was that every small change can compound into long-term improvements and that incremental change would slowly lead to significant outcomes.
Even though this may seem a bit meticulous, his theory proved valid: The team went on to win 7 Tours de France within 8 years and won 16 Olympic gold medals. (Pretty noteworthy results if you ask us!)
Where does this concept fit into your life?
Basically, the Aggregation of Marginal Gains means it pays to focus on the smaller picture versus the big picture/end goal. Sometimes we can get distracted by the big picture and multiple ideas. Not only can this mentality be overwhelming, but it can be a huge time-waster.
It makes sense to implement small, gradual changes instead of huge, quick changes. Continuous process improvement will pay off in the long run! This mindset is a lot more likely to keep you on track and headed toward an important achievement.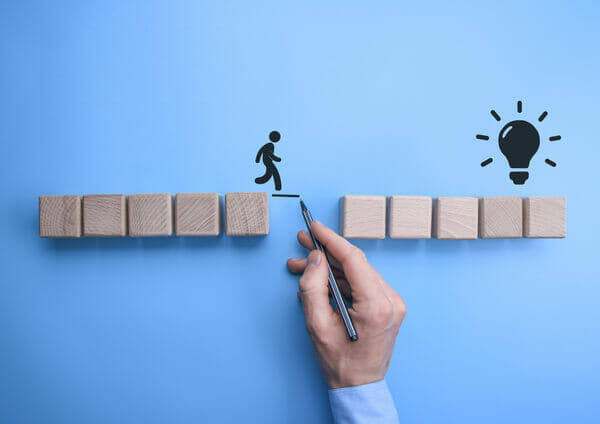 We have now seen this concept in a cycling example, but what about an example that pertains to more people? Don't worry– there are a lot of ways marginal gains can be incorporated in your life, both personally and professionally!
Physical exercise is a great application of this concept, since a few minutes a day over a long period of time can bring great results. Another application is journaling daily to improve mindfulness or listening to an educational podcast a few times a week. In terms of your business, you could try to automate an additional process each month or slowly change the structure of sales conversations or marketing approaches. The options are endless!
A few additional points to remember
In our research on this topic, there seemed to be a few additional points that deserve mentioning. After all, no concept can be blindly applied to absolutely every situation!
Be practical- The idea behind the Aggregation of Marginal Gains is the buildup of change over time. But guess what? If you run into obstacles or lose motivation, it can destroy any progress and delay the ultimate goal.
It's important to be able to stick with elements that you change or adapt. If you commit to running 5 miles a day when you don't currently run, you are likely to lose momentum early on. If you set a more realistic goal, like running/walking for 30 minutes every other day, you are much more likely to see success.
Consider marginal losses- Although this may sound negative, it really doesn't have to be. Incorporating marginal losses means gradually cutting out habits that detract from your goals. For instance, eat out less or eliminate one unnecessary business expense each week. By losing one habit, you can gain momentum in a positive direction!
Define your focus- The Brailsford story makes it seem like you have to slowly improve everything, but that's not exactly the case. If you try to focus on everything, it may end up being counterproductive! It's totally okay to define factors that have a heavier impact and concentrate your focus on those things.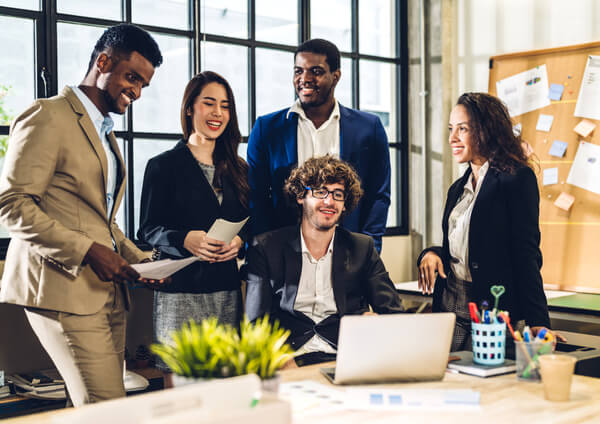 Let's look at some more benefits behind this concept
Sure, the initial focus may have been on those gold medals, but what else can the Aggregation of Marginal Gains concept bring us (and our businesses)?
You may see a better team dynamic. Sometimes troubleshooting and working together on continuous improvements can be motivating for a team!
You may see less of a focus on an end goal and more of a focus on the process. Attention may shift towards the impact of individual changes and valuable lessons learned along the way.
You may discover a new definition of success. Rather than instant gratification or quick results, you achieved something that took long-term motivation and refining details/skill sets.
The Takeaway
Small changes, major impacts! The Aggregation of Marginal Gains concept may initially serve a direct purpose, but it can also indirectly affect a myriad of other things. Where do you see this concept fitting into your life and business?
Contact us for a consultation!