We have officially entered the era of data-backed decisions and online solutions! Yes, gone are the days of endless file cabinets and office trinkets most millennials wouldn't be able to identify (we'll let you use your imagination on that one).
It's 2022– you probably wouldn't be where you are without a solid website or some kind of SaAS running behind your operations. What tactics and strategies have you added to your business that has helped with sustainable growth and continued success?
If your answer doesn't include a CRM, but you have seriously contemplated utilizing a CRM, you're in the right place! We definitely encourage business owners to give CRMs a try, and we imagine managing your customer relationships (along with just about everything else), all from one place is pretty tempting!
The right CRM solution is going to be different for every business. So, for the indecisive entrepreneurs or the biz owners that just can't commit, we have done a quick comparison between 2 top CRMs: Zoho and Hubspot!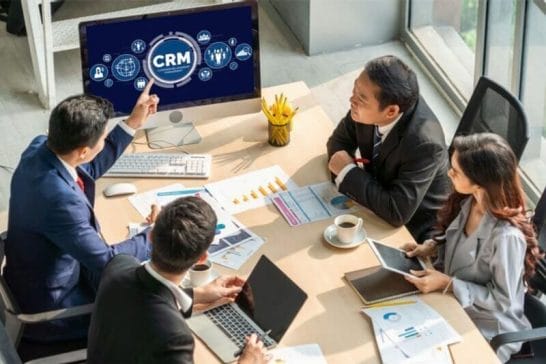 Zoho vs Hubspot: The Similarities
One main similarity between Zoho and Hubspot? Both CRMs are popular and help people effectively run their businesses every day! Now for some more technical similarities:
User-friendly- When considering customer feedback, both seem to be very user-friendly. New to the CRM world? No problem! Both are known to have interfaces that are decently simplified and easy to figure out. According to our research, Hubspot seems to be slightly easier to use overall, but Zoho has tons of accessible resources if you can't figure something out.
Preferred by certain industries- If you ask other professionals within your business niche, they may very well have the CRM that's worked best for them. Keep in mind that business owners have probably not tried multiple CRMs to give a fully fair comparison! With that said, Zoho CRM is a pretty clear front runner in the real estate industry, while Hubspot seems to be favored by the insurance industry. With a quick Google search, you may find some useful insight about the best CRM for your industry!
Plenty of options- Both Hubspot and Zoho have multiple plan options, giving you the ability to choose what best suits your business. They also both offer free trials so you can see if it's even worth your time in the first place!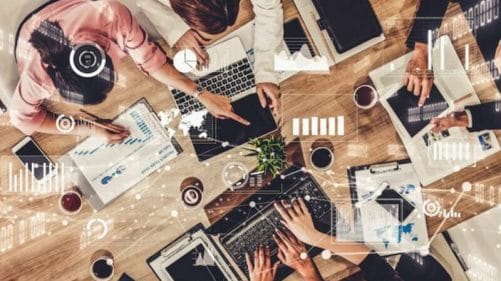 Zoho vs Hubspot: The Differences
Customization
One thing we often talk about on our blog is customization. We love a good customization situation! The one-size-fits-all mentality is just not for us; we'd rather be able to pick a good fit versus overpaying for features we'll never use or items we can't tailor to our needs.
With that said, Zoho CRM seems to be immensely better on the customization front. Sure, you can customize things on Hubspot, but Zoho allows you to customize buttons, user experiences, record designs, and even sales stages. An added benefit? Sandbox- a testing environment that allows you to test out changes without immediately causing all kinds of disruption (hey, you may change your mind).
And remember when we mentioned data-backed decisions? This kind of data gets to you and your team through reports, and Zoho allows you to access customized reports no matter the plan! With Hubspot you can only do this with the Professional and Enterprise plans.
Integrations
Zoho has an entire product devoted to social media: Zoho Social. This product comes integrated with Zoho CRM and easily connects all social accounts, including your Google profile. Unfortunately, Hubspot lacks most social media analysis and integrations.
Both Zoho and Hubspot come with a whirlwind of third-party integration options. However, you have to seriously consider what applications and software you already use (or plan to use) before making a CRM choice. This is because each CRM has a lengthy list of integrations, but that list might not include what you need. For instance, Hubspot does not integrate with Google Analytics or PayPal (and that could be problematic). 
Automation
Fact: Automating processes saves you time and money. Therefore, you'd expect your CRM to be decently helpful in this area, right? Good news: both Zoho and Hubspot allow you to automate many things, from lead scoring to de-duplicating contact data. However, a lot of these features are only accessible with Hubspot's top plans, whereas you can access with Zoho for far less money.
Zoho also uses AI to do all sorts of things, including identifying patterns, analyzing data, and making workflow suggestions. Although Hubspot gives the ability to automate items like email alerts and triggers, it lacks AI and its tremendous contribution to automating tasks.
Pricing
If you take a look at pricing for Zoho vs Hubspot, you'll initially be shocked at the difference, However, you have to take into consideration that Zoho CRM is priced per user and Hubspot is not.
Zoho's free CRM plan allows up to 3 users, while Hubspot is seemingly unlimited. But even with unlimited users, you will be much more limited on Hubspot's free and starter plans. Zoho gives access to a lot more features at a much lower price point, making it great for smaller businesses on a limited budget.
Zoho's pricing plan also allows better scalability, given that growing businesses could quickly be priced out of Hubspot. Not to mention, a lack of automation options can make smooth scalability even more difficult. 
The Takeaway
It's no mystery that both CRMs are solid options. Whether you go with Zoho or Hubspot, just make sure it suits your business needs and gets the most out of your hard-earned money!
And as always, let us know what you think of your experience with either CRM– we're always curious!
Want to find out how we can help you?
Let's chat.