Email marketing is integral to business growth.
Time and time again, email campaigns outperform social media when it comes to seeing a return on investment (ROI). For every $1 you spend on email marketing, you can expect an average return of $40.
Who does email campaigns best?
Well, we knew you'd ask so we created this snazzy comparison article for you. We'll jump in and compare two of the leaders in email marketing campaigns–Zoho Campaigns and MailChimp. First, let's explore a few tips for choosing an email platform that works for your business.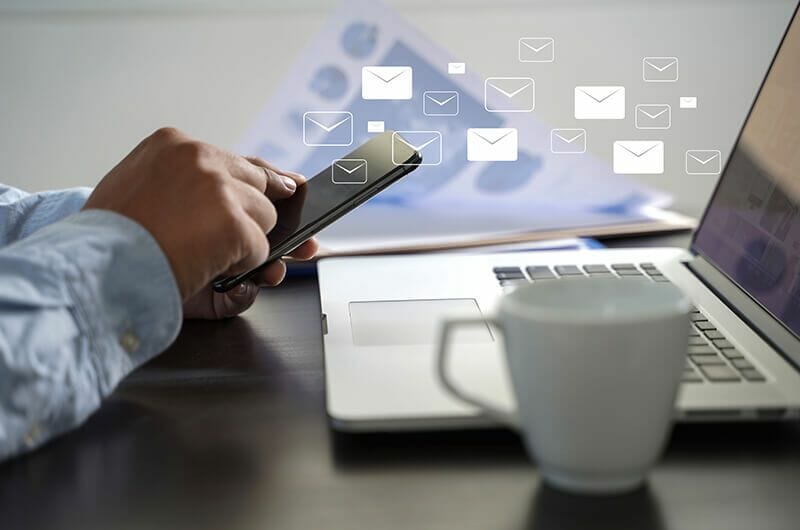 3 Tips for Choosing an Email Platform
Not all email campaign platforms are created equally which is a great thing in the long run. You want a platform that will meet your goals and have enough grit to provide the data you need to track performance.
Have a deep understanding of your target audience. Sending emails without an intentional strategy in place is like shooting arrows in the dark. Understand your target audience and how/when they want to hear from your business.
Invest in a platform that does more than send emails. Here are a few questions to keep in mind when shopping for the best email campaign platform.
How many campaigns can I build?
Can I create various funnels (warm leads, nurturing sequences, etc.)?
Is the platform robust enough for A/B testing?
Dig deep and understand how the platform reflects data. Are email recipients clicking through to your website and/or call to action? What is the open rate of your emails? How does the data inform your next marketing move?
These are three basic tips, but they'll help you stay focused on picking what works best for your campaign and your business as it grows.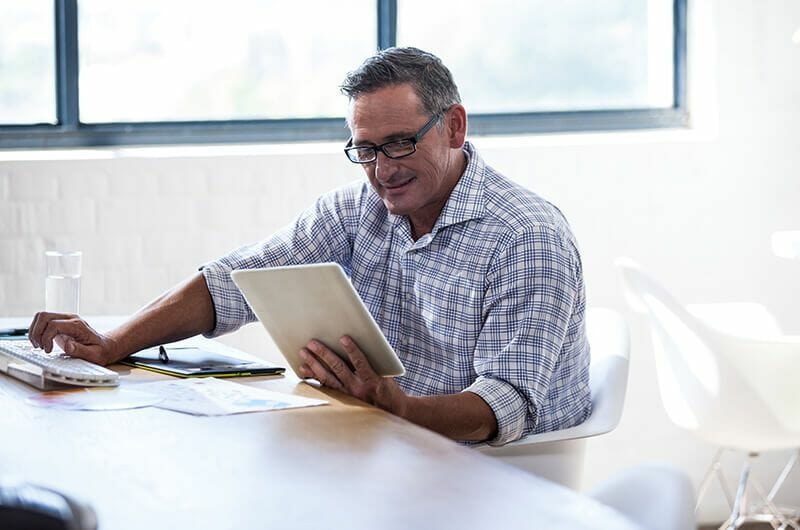 Visual Comparison of Zoho Campaigns and MailChimp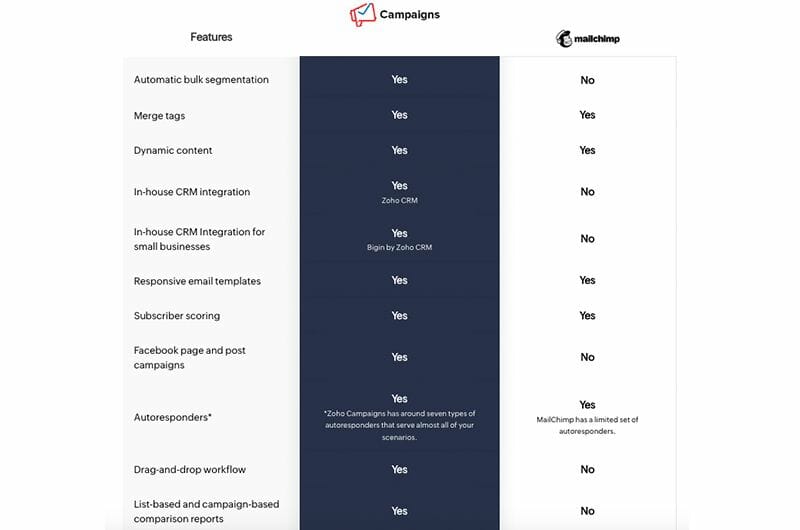 Pro Tip: If you're curious about the wider world of Zoho, we think you'll like to read up on these Zoho blog posts.
How Zoho SalesIQ's Customer-First Approach Can Boost Your Business
How Zoho Campaigns Outshines MailChimp
As official Zoho Partners, we may seem bias, but the truth is–we're sold on the benefits of Zoho because we use it every day. These features alone make Zoho Campaigns the better email platform.
Integrates Seamlessly with Zoho CRM
Already a fan of Zoho? The fun doesn't stop there! Connect with a wide range of apps from Zoho suite, bring in more subscribers and see how campaigns perform in real-time.
An Email Campaign with Epic Data
Observe your marketing's progress with reports on email opens, clicks, etc. See understanding more detailed reports of a campaigns' performance with campaign-based and list-based reports.
Customize Your Campaign's Automations
Trigger emails based on customer behavior (click-through, re-engagement emails, welcome emails after opt-ins, etc.). The magic is powerful and saves your team time!
Easy-to-Use Email Templates
You don't have to be a graphic designer for Zoho Campaigns. The preset email templates are ready for you to fill in and conquer your email campaign.
Save Money with Zoho Campaigns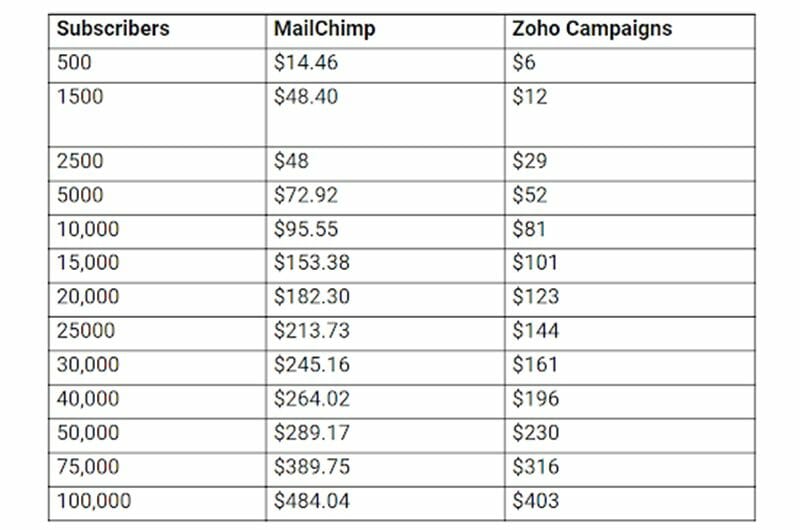 Before You Go
Email marketing is worth its weight in gold and you don't have to be an email campaign expert to get results. You just need a robust platform to automate. Our money is on Zoho Campaigns and many of our clients are tried and true fans, too.
You can get started with Zoho Campaigns today for free!
Want to chat through the benefits with a real person? Book a free consultation with our team!