There's something that all businesses have in common—the need for organization.
We heard that deep sigh from here.
Sure, not all of us have a knack for organization or even an interest in it, but we've found an app that helps even the most unmotivated of us to put things in order.
Whether you're leading a team or are a solopreneur, it's vital to keep all of your ducks in a row. Today, we're bringing you a Woggle team favorite—(of course, it's Zoho). We're not saying you have to "Marie Kondo" your business, but we do think she'd be a huge fan of Zoho Flow because of its awesome efficiency. Let's jump in for a quick tour of Zoho Flow and how you can utilize it in your business regardless of size, niche, or current workflow.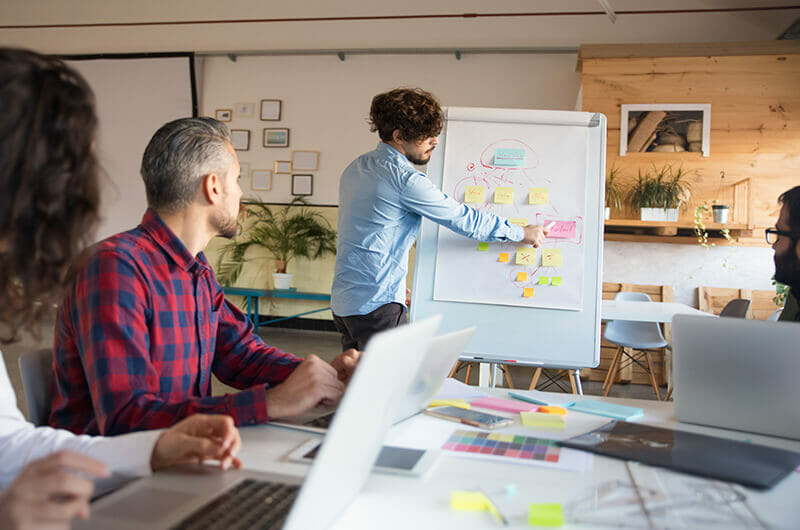 What is Zoho Flow?
Let's paint a picture.
Imagine having your work and personal tasks and delegation platforms siloed into one glorious app. Instead of getting distracted by constant notifications across various applications, you have a birdseye view of your workflow, pending tasks, and where the rest of your team is on projects. Incoming requests, client inquiries, and time-sensitive tasks are all housed in one, user-friendly data-view.
That's Zoho Flow.
It looks something like this.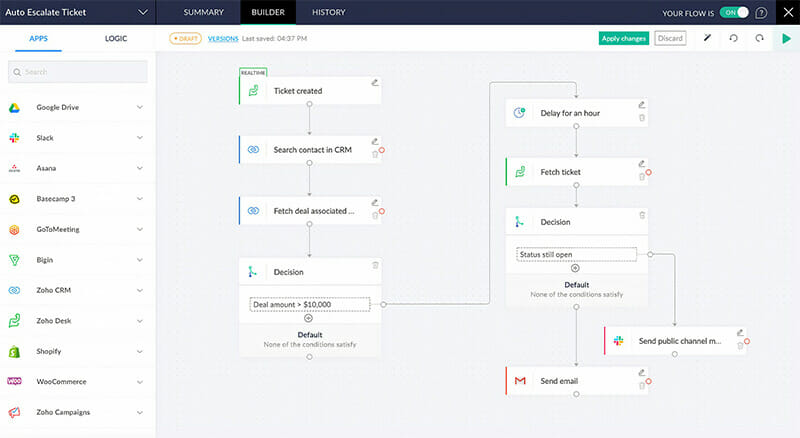 On the left, you have your integrated apps that are essential to the smooth flow of your daily operations. The workflow is seen at a glance on the right. Now, let's dig deeper.
Which Apps Integrate with Zoho Flow?
Let's answer your burning question before we jump into the details of building a workflow inside Zoho Flow. We know you're wondering, 'Yeah, great, but does Zoho Flow work with the existing apps that I need for my business?'
We're going to go out on a limb here and say, "Most likely!"
Zoho Flow is compatible with 800+ apps!
Here are just a few of the applications Zoho Flow seamlessly integrates with:
Asana
BaseCamp3
CloudCart
DropBox
Excel
FreeAgent
GoogleTasks
Hootsuite
IT Portal
JotForm
Klaviyo
Lemlist
MailerLite
Notion
OpenAI
PeopleHR (Premium)
QuickBooks
RingCentral
SalesRabbit
TimeTree
UpLead
Vero
Wave
YouTube
X-Cart
ZenDesk
If you're already onboard with Zoho, you're ahead of the game because Zoho Flow will easily work with the Zoho apps you're already using!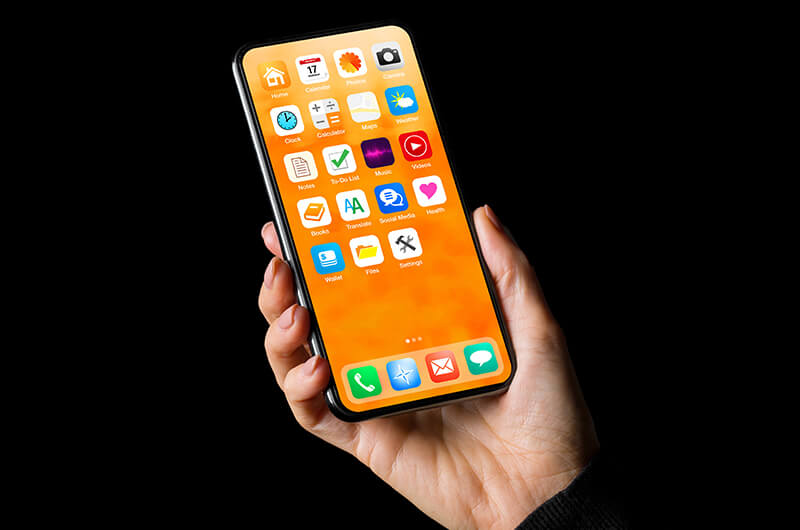 Click here for a full list of applications you can use with Zoho Flow.
Bonus Info: Read our blog to learn more about the awesome RingCentral app. Already using Zoho? Learn how to Improve Your Skills Inside Zoho's The Workflow Academy.
Zoho Flow Key Features
If you're like us, you have a lot of irons in the fire at any given time. Running a business doesn't look the same for any two businesses out there, but we can guess you're managing team communication, marketing efforts, and making sure clients are taken care of—all at the same time. Zoho Flow condenses your 'to do' list into one space and gives your team so much flexibility in setting up workflow.
Here are the main attractions:
✔️Personalized Workflows with Triggered Actions
Get your team on the same page at any given time with personalized workflows. Actions can be triggered along the way for each team member to take the lead in the client/project journey. No more manual delegation!
✔️ Seamless Communication Between Apps
Zoho Flow easily communicates between your everyday work apps. Need your CRM to trigger an invoice for a client while also pinging your Marketing Director for a follow-up? No problem! Zoho Flow keeps everything from leads to daily communications in sync.
✔️ Troubleshoot with Ease
Have an overview of your workflows and any hiccups along the way. Seeing everything from a bird's eye view allows you to fix issues as they arise. No more deep digging for the problem. Also, keep an eye on what's working for your team and where the workflow can be improved.
Read more about Zoho Flow's epic features here.
Behind the Scenes
Here's how custom workflows can work for your team. Imagine it—a workflow that keeps all of your essential apps in one place!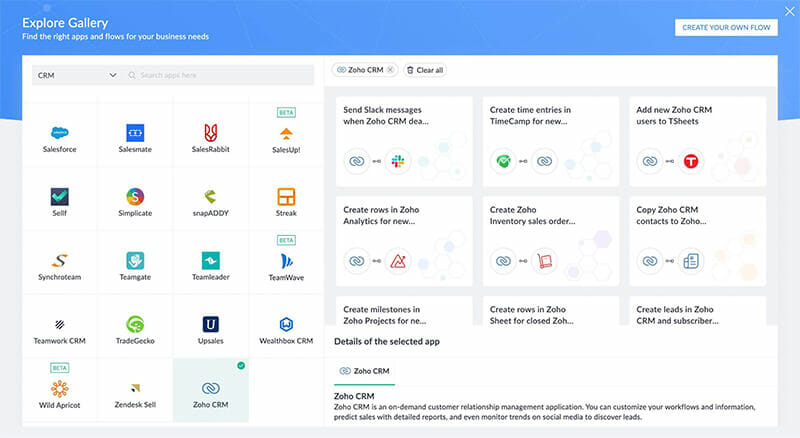 Wrapping Up
Zoho Flow is basically the fairy godmother of your business operations. It turns a hot mess express into a tangibly smooth-flowing business. Use our direct link to get started. As official Zoho Partners, our team can help you get set up and keep things running smoothly. 
Not sure where to start with Zoho? Reach out to our team for a consultation!