You may sit blankly staring out a window most days pondering, 'If only there was a way to streamline my business operations and experience joy again.' The reality is, your business doesn't have to merely survive day-to-day. You can put systems in place that allow you to run your company more efficiently and finally feel like the boss you are (both literally and in the 80s lingo).
Enter Zoho, the one-stop shop for business automation goodness.
As official Zoho Partners, we are obviously huge fans of the platform and we see how its integrations improve business operations big and small.
We'll also show no shame in admitting that Zoho is (beautifully) complex. It's a platform that takes time to learn and ultimately, conquer.
Enter The Workflow Academy–where Zoho One begins to make a little more sense to the everyday user!
Afterall, every time a bell rings, a Zoho user becomes a Zoho Master (or something like that). 
What is Zoho's The Workflow Academy?
In a nutshell, The Workflow Academy is the superior spot for Zoho training. Whether you're the team's Zoho Admin or are all-in hanging out in the deep end of the platform, The Workflow Academy has a course with your name on it.
Have you been on the fence about getting Zoho for your business?
Here's your sign to go for it!
Oh, and a helpful statistic to drive the benefits home–92% of employees say having technology that helps them do their job efficiently affects their work satisfaction, according to a study by Ultimate Software.
Now that you know you can have an amazing platform to help run your business and learn how to master, what is there to lose?
Go ahead and make your free Zoho One account here.
We'll wait for you!
[cheesy elevator music]
Congrats! You're officially in the game with Zoho One now. 
Let's continue to walk through the perks of TWA and get you enrolled in their free course.
Perks of The Workflow Academy
At Woggle, we see clients that don't realize the areas they're losing valuable leads, revenue, or customer satisfaction until they start using Zoho and see the data roll in.
Spoiler alert: sometimes it's areas they least expect or think they're excelling in.
Not only does your business thrive when problem areas are identified and remedied; employees are able to focus on what they do best with a little help from their friend (automation).
So, what does The Workflow Academy help Zoho users perfect?
Here's what we love about the courses over at The Workflow Academy:
✅Their online courses are free to Zoho users (yes, please!).
✅Learning is made easy to access across all devices.
✅There are so many courses to choose from! (Zoho One, Zoho Books, Zoho Projects, oh my!)
✅Empowering your staff to understand Zoho on a deeper advanced level
✅Get a better understanding of how Zoho works on the backend
✅Learn how to properly architect a solution that will work for your company
✅Diagnose needs and find a partner that will work well with you to create a customized solution
Pro Tip: Read our  blog post on why hiring a Zoho consultant is the right move (objectively, of course).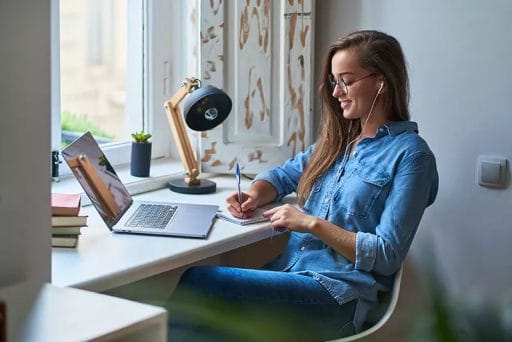 As we mentioned, The Workflow Academy allows your business to pinpoint issues in your workflow that may be damaging customer satisfaction results. All businesses aren't created equally and learning how to use Zoho will guide you to championing the unique nuances of each aspect of your business.
For example, your ideal client or customer may not need an extensive onboarding process, but setting it on autopilot can still save your company time (and time is money).
Still eager to learn more about how Zoho is an all-inclusive super machine for automation?
Read more about how Zoho SalesIQ's Customer-First Approach Can Boost Your Business here.
The Workflow Academy for B2B and B2C
We've mentioned (obsessively) how Zoho integrations can skyrocket revenue, customer satisfaction, and daily operations. The real beauty of Zoho is the compatibility it has with both B2B and B2C models.
The Workflow Academy equips your Zoho agency to know every small nuance of the platform as well as how to troubleshoot and personalize it for your unique business needs.
This means you become an expert on all things Zoho including:
Zoho Books
Zoho SalesIQ
Zoho Creator
Zoho CRM
Zoho Projects
The list goes on!
Zoho can feel like a complex beast, but really, it can be tamed! Investing in your knowledge of how your chosen CRM platform works is the best thing you can do for your business!
Read more about Zoho's magical features like Zoho Surveys and Zoho Social in our other blog post.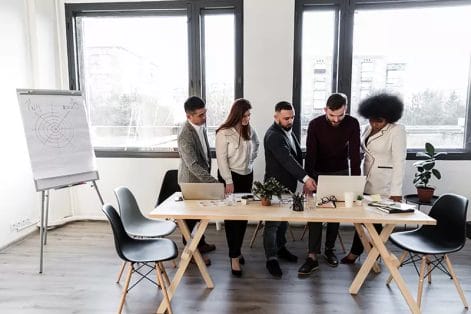 Key Takeaways
The main gist?
Your business can run as efficiently as you're willing to invest in automation.
The Workflow Academy takes you from out of the loop to expert. Don't be the person who invests in a phenomenal tool, but doesn't learn how to use it.
Eager to learn more about The Workflow Academy? Check them out here!
Jump in head-first by opening a free Zoho account.