If you have missed the email campaign train (excuse the rhyme), then you have missed a major marketing opportunity. Businesses of all types are building their email lists and utilizing this method to communicate updates, sales and so much more!
Are recipients guaranteed to open every email? Nope, but they are on that list for a reason- whether they already made a purchase or expressed some sort of interest in your company!
So, what is your business missing out on by not catering to a well-established group of subscribers? Good news: it's not too late to jump back on that email campaign train! And with some additional clarification on different types of content and campaigns, you'll be an expert in no time!
Let's Talk About Email
Did you know over 4 billion people use email on a daily basis? And by 2023, that number is only expected to grow. A majority of email users check their inboxes more than once a day and it's how they find/receive the most coupons and promotions.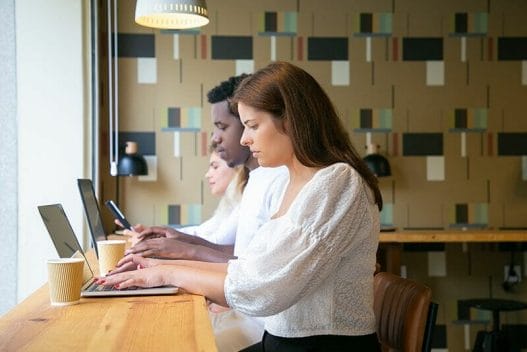 Businesses of all sizes and niches utilize email campaigns, so don't worry about your business not being a "great fit" or not being "big enough". It's all about testing out what works the best for your specific situation and catering your content for optimized results.
Speaking of content, that leads us to our next pertinent topic: types of email campaigns and the content they include!
Let's Talk About Evergreen Campaigns
In case you're wondering if you accidentally clicked the wrong link, this isn't an article about trees. However, it just so happens that the term is named after evergreen trees, considering they don't lose their leaves and remain consistent no matter the season!
When we refer to evergreen content, we are talking about content that remains relevant and relatable for a long period of time. Ideally, you can use evergreen content for years without it becoming outdated or irrelevant.
Evergreen content is great because of its 'one and done' vibe, which ends up saving you a lot of time and effort. Create some evergreen content once and use it over and over again. It's great for editing a bit and repurposing down the line (with minimal work required).
If you take this concept and apply it to email, you have (drumroll, please): an evergreen email campaign! It's consistent and does a great job with helping you build a relationship with subscribers.
Let's look at some things that would fall into this category:
Concept explanations that relate to your business
Reviews from clients/customers
Background story
Links to evergreen blog posts on your website
FAQs
Tutorials and how-to guides
Non-profit partnerships or 'give back' campaigns
What to avoid:
× Anything seasonal
× News articles
× Anything considered trendy
Let's Talk About Broadcast Campaigns
Broadcast campaigns are quite the opposite of evergreen campaigns, and (in our opinion) much easier to understand and create.
Broadcast campaigns are your standard time-sensitive emails where in a month or even a few days they can have a totally different meaning. This is probably the bulk of what appears in your inbox, especially from stores and restaurants.
Although broadcast campaigns aren't going to be part of the "one and done" mindset like evergreen campaigns, they are good ways to get attention quickly.
Some examples from this category would be:
Short-term promotions
Holiday sales or anything related to a holiday
Events and webinar promotions
Announcements (ie: product launches, newly provided services, new website)
With broadcast campaigns, you don't really need to worry about what to avoid. Honestly, the options are endless with this one! They are a great way to attract attention and create a quick uptick in revenue. 
Let's Talk About Next Steps
So, all this information is great, right? But what about how to proceed? Which type of campaign is working better? How will you know what to change or what to add? How will you know if this email stuff is worth it??
That's where Zoho Campaigns comes in! You don't have to be alone in this email maze, paying for multiple services recommended by multiple blog posts. Zoho Campaigns is a one-stop shop for your email marketing needs!
Not only will it automate processes for you and cultivate a growing subscriber list, but Zoho Campaigns allows you to conduct A/B testing and determine what's actually working the best!
Test out types of content (ahem, like evergreen vs broadcast) while tailoring your intended audience.
Zoho Campaigns will track who is opening your emails and all kinds of other helpful subscriber stats that will move your email marketing right along. You no longer have to fear that you're wasting time on something that isn't working– Zoho has your back!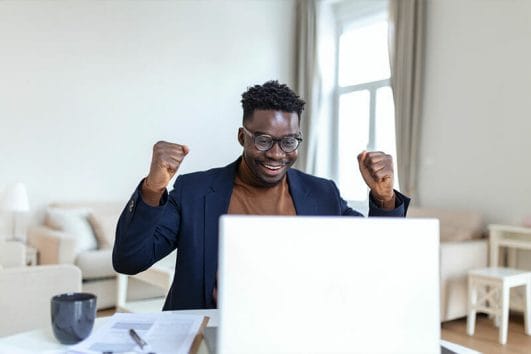 The Takeaway
Email marketing can be super effective and doesn't have to be a headache. Hopefully we have convinced you it's not that hard to get started on your email campaign journey, and that there's always resources ready to guide you out of a conundrum!
As always, we'd love to hear about what works for you and what you can do without– after all, we care about your success! Until next time, Email Explorers…
Want to find out how we can help you? Let's chat.