In the world of remote work, we've all adjusted to sending files in a flash and requesting e-signatures. It's the age of celebrity-grade autographs, but for everyday business owners like us (lucky!).
If you're reading this and wondering how you can "Marie Kondo" your inbox to spark more joy, we have good news! We've put two of the e-signature platforms head-to-head in the ring and we have a winner!
Imagine it.
You've been in the online space for a hot second and are finding your document management isn't working so great.
Important documents aren't being signed on time, are being stored all over your desktop (next to solitaire, of course, because it never ages), and your business is on the 'Hot Mess Express'.
Here's our breakdown of Docusign and Zoho Sign to get you out of an organizational funk and into streamlined bliss.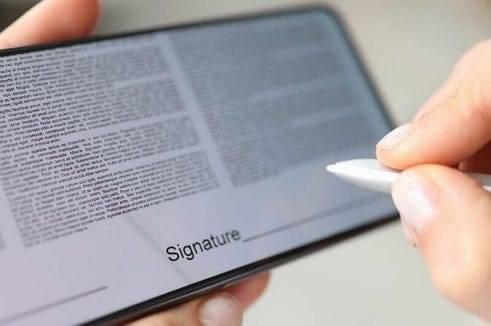 DocuSign Features in a Nutshell
DocuSign is one of the more popular signing services you have probably heard of. Here's a quick overview of their features found directly on their website:
Sign remotely
Send securely
Scale as you grow
Tap into 400+ integrations
DocuSign connects with other applications like Microsoft, Google, Salesforce and Workday which is a huge win. As one of the largest e-signing platforms, DocuSign has a lot of grit and a great reputation.
Although DocuSign has been around for a while, we wish they had a free option for business owners to try before they buy.
As Zoho fans, we're biased and aren't afraid to admit it. Here's how DocuSign stacks up against Zoho Sign. Hey, we don't have favorites without good reason!
Zoho Sign Features
We're going to go through Zoho Sign's features and do a side-by-side comparison for you with DocuSign. When you're using a platform in your daily business operations, it's important to know the ins and outs of features.
Let's start with the area that matters most to business owners–cost analysis.
How Much Does Zoho Sign Cost?
Zoho Sign offers more bang for your buck, especially if you're already a true fan and user of Zoho products.
Here's the breakdown!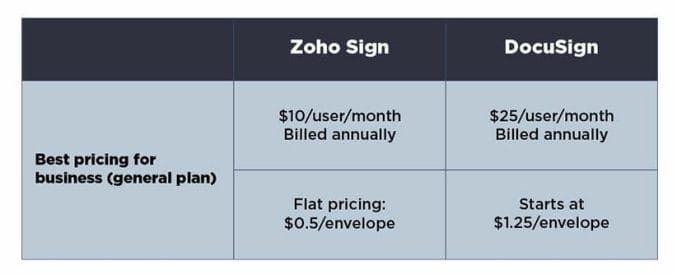 Zoho Sign offers a free version while DocuSign doesn't. This is perfect for those wanting to take ZohoSign for a test drive, or ultimately stick to that free version with no strings attached!
Can I Use Zoho Sign Without Zoho One?
Sure thing! Zoho Sign is a stand alone platform. You may use it solo or in tandem with your other Zoho platforms. We recently wrote an entire blog about Zoho Sign as a solo platform and you can catch that here.
Is There Zoho Sign Support?
Zoho's support team is unmatched! It's one of the many reasons we're such fans. Getting timely support keeps your business on track and we've had several SOS calls with Zoho support over the years. The truth is–they always pull through! Always.
Here are a few perks of going with Zoho Sign vs. Docusign.
Reliable Zoho Sign Tech Support
They're on call and they're basically the batman of business support!
Zoho Training Web Support
Biweekly webinars walk new customers through learning the application and integrations quickly and easily. We love this!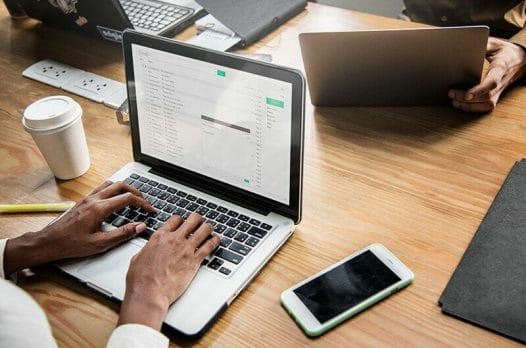 Does Zoho Have a Free Trial?
Yes! You can take Zoho Sign on a test drive for 14 days. That's two whole weeks for your team to taste test Zoho Sign's perks for two weeks. If you don't fall in love with the efficient platform then you can bail without being charged a dime.
Zoho Sign in a Nutshell
We're huge fans of Zoho. Zoho Sign can help you reduce your business's carbon footprint. Signing online and e-signatures helps your team save loads of time, too! Having all of your signed documents in one space checks the boxes for efficiency and cohesive business operations! 
Here are just a few areas your business can thrive with Zoho Sign:
Event registrations
New customer sign ups
NDAs
Sales order forms
Account change request forms
Do any of these ring a bell? Of course, the sky's the limit!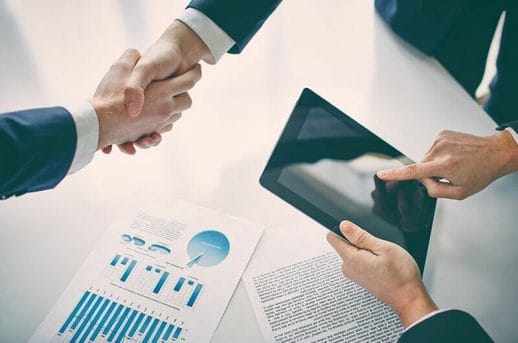 Is Zoho Right for My Business?
We're advocates for business owners and our consensus is this–Zoho is an incredible asset to any business in one form or another! Zoho Sign is an asset to your business that you can't afford to skip. E-signatures have never been so easy. With a free 14 day trial and a free-forever version, what's not to love? Click here to try it today!
We're Zoho Partners and experts. We're happy to book a free consultation with you and your team to see how we can get sustainable solutions in place for your biggest business headaches. You can book your free consultation here!
Take a deep dive into Zoho's offers in our recent blog posts to see Zoho's numerous offers!