We all have a bit of DIY-ness coursing through our veins, pushing us to take the "cheaper" route. Why consult an expert when we can YouTube it, right? After all, so much information is right at our fingertips! But what about when it comes to accounting?
This DIY attitude may work in some circumstances, like with minor home repairs or starting a business, but let's face it– we've all gotten halfway through a project and wished we had just hired someone to help.
We're not saying you shouldn't take it upon yourself to carve out 'cat doors' throughout the house you are selling (ahem, we may have witnessed this)--but we are saying it could be beneficial to consult an expert first.
Small business owners like you are extremely busy people! It may seem wiser to go a cheaper route and do as much as possible on your own, but you could waste quite a bit of time (and money) in the long run.
Perhaps it's time to look into some of the many great options out there, like Zoho Books and SurePayroll– they're ready and waiting to make your small business routine and accounting a little easier!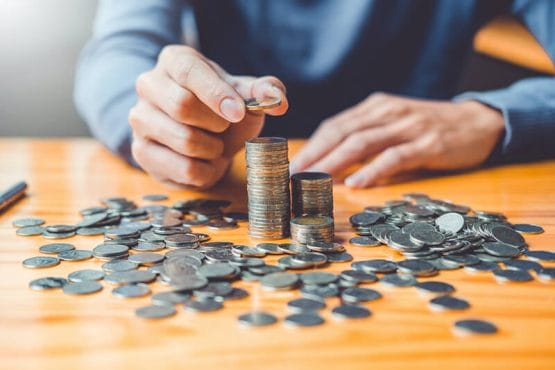 First things first: Zoho Books
If you visit our blog often, you are no stranger to the wonders of Zoho! Zoho Books is just another great Zoho product to add to your list of small biz must-haves. Accounting can be a messy venture, and "mathing" may not be your strong suit, but have no fear: that's where Zoho Books comes in!
Invoicing, tax calculations reports– you name it, Zoho Books can help. For a very fair rate, you can automate all your business' financial processes with this handy online accounting software.
And just like all other Zoho products, Zoho Books' integration game is on point! Seamlessly integrate with services like Avalara, Shopify, PayPal, and Slack. And while we're on the topic, that leads us to the most important Zoho Books integration of all: SurePayroll!
What is SurePayroll?
SurePayroll is a game-changing payroll service for small businesses like yours. Specializing in companies with less than ten employees, SurePayroll may be just what you need when you aren't interested in committing to a much more complex service.
We get it; you aren't a massive corporation and don't have a huge budget! SurePayroll is excellent for small businesses- they offer many advantages at an accessible price point. Not to mention, the amount of time it can save you (especially when partnering with Zoho) will make a huge difference!
Risky (small) business
Let's circle back to our ability to DIY all the accounting and payroll processes: it's doable, but it can be risky!
Here are a few reasons why skipping a full-service solution like SurePayroll may be unideal for your business:
Increased risk of errors: You are human, so mistakes are practically inevitable, especially as your business grows and you gain more and more employees. With the labor market being so competitive, the last thing you want is to mess up someone's paycheck. Let SurePayroll handle the nitty-gritty!
Ever-changing laws: Do you read all about tax and labor laws on a daily basis? You are not alone! Tax and labor laws are complex, and it's hard to stay compliant on your own!SurePayroll keeps track of pertinent laws for you!
No additional help/resources: SurePayroll comes with live support and HR solutions. It takes care of tax filing mistakes! If you get lost in the payroll process, someone has your back. If you don't utilize a payroll service, you could have costly and time-consuming issues to handle on your own.
Let's discuss some benefits.
Now that we've sufficiently scared you, let's talk about the benefits that go along with a payroll service like SurePayroll:
Live Support: We have to mention this again because it's important! US-based support is at your fingertips, even during the evening and on weekends. Vital resources are only an email, phone call, or live chat away!
Time-saving: Your time as a small business owner is an extremely valuable asset. Imagine the time you could be saving by only accessing payroll when you have to make changes or double-check something. SurePayroll could save you hours to spend on something more important!
Convenient Access: Access SurePayroll on your phone or any other device with one click or tap.
Skip the Calculator: SurePayroll can calculate overtime rates, bonuses, mileage, PTO, and just about anything else you can think of! Making a minor mistake on these calculations could cost you some major moolah, so why not leave it to the experts?
Handy Reports: Easily access and download customized reports. Simple, yet essential!
Wrapping Up
Sorry to rain on your DIY parade, but we are just fans of consulting the experts! Hopefully, we've given you some great reasons to make your life a little bit easier with accounting software like Zoho Books and SurePayroll! 
And you know what? If we haven't entirely convinced you, here's a great deal so you can personally see what all the fuss is about!
Contact us if you have any questions!