Social media as a marketing tool has really taken off in the last few years. Not only are social platforms free and on-trend, but they cater to a variety of demographics. With that said, it is important to acknowledge a marketing tool that has been around for far longer: email.
One piece of advice that we have heard more and more lately is that an email list is crucial to growing your business. If all your customers only follow you on Instagram or TikTok, you risk losing all progress if the platform shuts down or makes significant changes. With email, you have an established list of contacts no matter what happens to the tools and platforms.
So, what's one of our favorite tools for managing email marketing? Zoho Campaigns. Let's look at why Zoho Campaigns (and email marketing in general) are essential to consider. 
Why We Shouldn't Ignore the Importance of Emails
Take a look at your email inbox– companies take all sorts of approaches to reach you! You'll see newsletters and cart abandonment follow-ups, freebies, and discount codes. Email marketing is still an incredibly relevant approach to boosting sales and customer engagement.
Not only is it important, but it's become increasingly easy to manage an email campaign through software like Zoho Campaigns and other popular tools.
Currently, about 64% of small businesses utilize email marketing. Not only that, but for every dollar spent on email marketing, companies report an ROI of about 42 bucks! Those numbers are pretty convincing, and it's kind of difficult to find statistics arguing against email!
How Emails Can Fit into Your Marketing Efforts
Okay, so what is email marketing exactly? Email marketing software like Zoho Campaigns and MailChimp collect contacts through sign-ups on your website or other lead generation tools. They allow you to build customized emails with specific messages and can automatically send them out to your email list. 
Email marketing software can automate the entire process! We can connect with customers and send information about promotions and events by email. The true gem? Email enables us to build a trusting relationship with our client base that keeps them coming back!
What's So Great About Zoho Campaigns?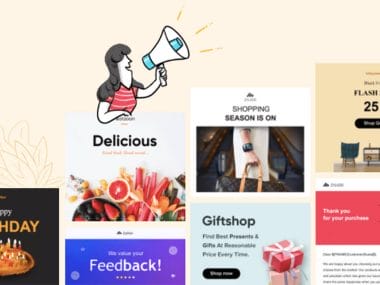 With Zoho Campaigns, you have pre-designed templates ready for use. Create a customized message and tailor the CTA. You can even customize content based on the targeted demographic and perform A/B testing to see what's most effective!
Zoho Campaigns allows you to set the email frequency so it won't seem like you're spamming everyone. It will monitor recipient activity on sent emails and send follow-ups based on that activity. 
Zoho Campaigns has a feature where you can score subscribers based on engagement, giving insight on sales potential and when to move them to a CRM. 
It also offers real-time analytics and reports because how can we improve our business operations without analytics? 
We're All About Some Integrations
Zoho is great when it comes to integrations! They don't force you into purchasing all their products and services– instead, they give you the option to bring currently used products along for the ride. 
One of the best Zoho integrations for product-based businesses is Shopify. Zoho Campaigns will combine with Shopify to send emails about purchases, abandoned carts, and store updates.
Additionally, it integrates with website builders like WordPress and photo providers like Unsplash. Zoho Campaigns also works with HubSpot's CRM, Survey Monkey, DropBox, and social platforms like LinkedIn and Facebook. 
Let's Talk Cash
Let's face it, the more we can save on business processes, the better.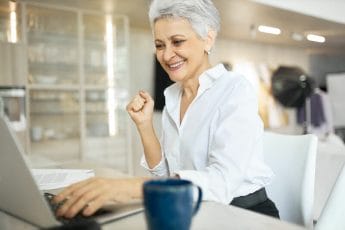 For this reason, we took a look at Zoho Campaigns competitors and made some price comparisons. MailChimp, often recognized for its data-backed campaigns, costs $17 per month for 500 contacts, whereas Zoho Campaigns is $4 per month. For 2,500 contacts, Zoho Campaigns is $10 per month, and MailChimp is $59. Keep in mind that those prices are for a standard package.
Zoho Campaigns and MailChimp both offer a free package (until you find yourself needing more add-ons). This is nice when you are overwhelmed by options and just want some low-pressure trials. Hubspot also offers a free package under the same circumstances.
FloDesk offers no free options but quotes a flat rate of $38 per month for any package. This may not be a bad option if you want a fancy package with all the bells and whistles.
Overall, Zoho Campaigns is cheaper and offers all the features you could ever need. Whatever your specific marketing need, Zoho probably has you covered for a nominal fee compared to other software. 
The Takeaway
If you haven't already entered the world of email marketing, we suggest you try it out! It's never too late to improve strategies and invest in the growth of your business. Obviously, we are fans of Zoho Campaigns and all the other great Zoho products, but we are always here to chat with you about whatever route is best for you and your business.