Your website acts as the first impression for customers and clients. In part one, we gave you the rundown on web design statistics and a few pointers on creating an epic design. If you missed that post, check it out here. 
You may not be designing your site from the ground up, but we encourage you to audit your existing site against today's tips. What checks out and how can you make improvements? A well-designed website doesn't mean it has to be a robust or high-tech site. Really, a lot of intentionality and attention to detail will result in a website that puts the user's needs front and center.
Let's get straight to today's tips!
Provide Value to Your Potential Customers
There are multiple reasons to give site visitors value straight out of the gate.
Here are just a few:
Builds trust in your brand
Showcases your brand's value
Encourages engagement with your business
It gives sharable content for customers to "market" your business for you
So, how do you provide value on your website? We discussed social proof in last week's post and how it elevates your brand's expertise. There are multiple ways to pique visitors' interest and get them to stick around. 
Three ways to provide value to your customers:
Integrate a chatbot into your web design. Customers need a place to get answers to their questions. Enter chatbots. They provide the customer service element while also adding value to your brand. Customize your chatbot to fit your brand to create a memorable customer experience.
Have a free resource library. Provide immense value while also capturing emails and building your email list. A free resource library should be more than just one pdf download. We recommend using multiple kinds of media since we're all unique and retain information differently. Webinars, downloads, audio recordings, and interactive worksheets are all great fits for a resource library. Build a robust library that rivals your competitors and you'll generate loyal customers!
A Brand That Got it Right
Our web design partners at Lucent Creative built an epic landing page for a boutique African travel agency. Check out the value that's offered to customers right away.
Use Design to Amplify Your Website Messaging
Web Design and copywriting rely on each other to create a memorable site for your potential customers/clients. Work with a designer that sees the value of emphasizing your brand's message. A web designer and copywriter essentially have the same goal–to put your brand on the map and create an uncomplicated journey for your customer to commit to a purchase.
Here are a few tips to keep in mind for optimizing your message through design:
Use a variation of fonts, underlining, or italics to emphasize specific words
Design with photos that support your message
Give clients the same concise call to action
Your design and brand messaging should go hand-in-hand. Our biggest piece of advice would be to have a look at some websites you like and then, pull inspiration for your project. Here's a round-up of our favorite projects by Lucent Creative. Pay attention to how the design supports the message:
Brands That Got it Right
A dog training and pet care services company:
A pizza franchise brand: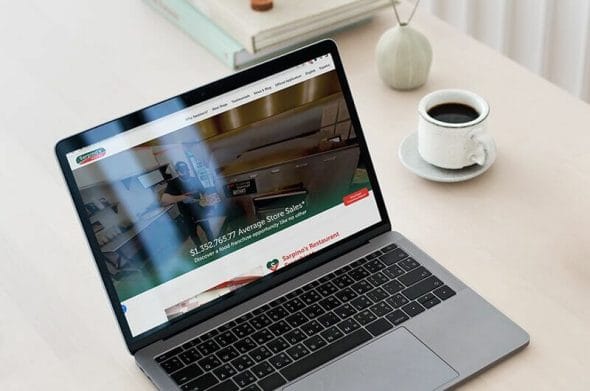 An online event: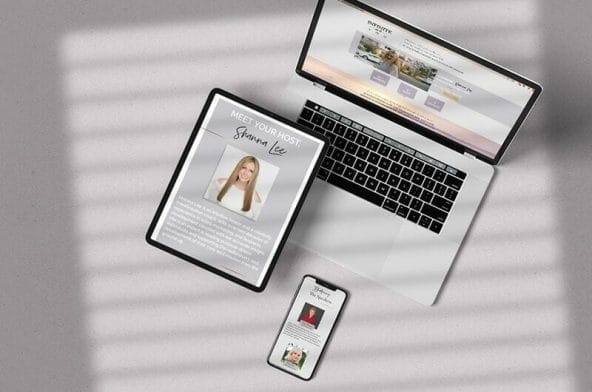 Optimize Your Website with SEO
Search Engine Optimization is a specialty as it should be! It's a multi-faceted beast and we're going to go ahead and suggest you hire an SEO expert.
Did you know over 53% of overall website traffic comes from organic search?
The difference between a DIY approach and hiring an SEO guru is that your website will see the light of day! Optimizing your site with SEO means:
Inserting an appropriate amount of backlinks
Optimizing existing content (i.e. old blog posts)
Keyword research and implementation
Perfecting messaging as you design, meta descriptions, alt image text, etc.
As with any strategic marketing move, you'll want to work with someone who also understands the data. What are your analytics teaching you about your current setup? Where are there areas for improvement?
A Brand That Got it Right
Our partners at Lucent Creative have an SEO team and we've worked closely with them to optimize our site.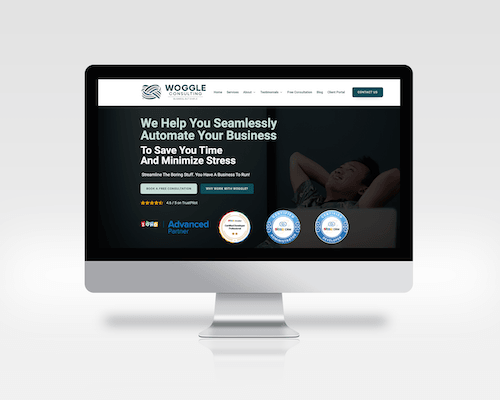 Before You Go
We've already established your business needs a great website to compete in the online space. It's not only a great first impression for potential clients, but can also act as an ongoing resource for existing clients.
Whether you need a website refresh or need one from scratch, we're in the business of helping! 
Learn more about our partners at Lucent Creative here.
Contact our team to book a free consultation call. 
Don't forget to catch part one of this series.