Do you know how to create a marketing plan that works for your business?
Marketing has been around for the long haul and though the means have changed, the goal is still the same—help potential customers see your service or product as the solution to their need.
There are endless resources that make marketing look easy and straightforward, but we've been in this game long enough to call out any "quick fixes" when it comes to marketing. We want to help you create a plan that works the first time. So, let's cut through the marketing myths and get your team off on the right foot. We're going to share the three most valuable assets of any marketing plan. Then, we'll show you the tips and tricks to put it into action!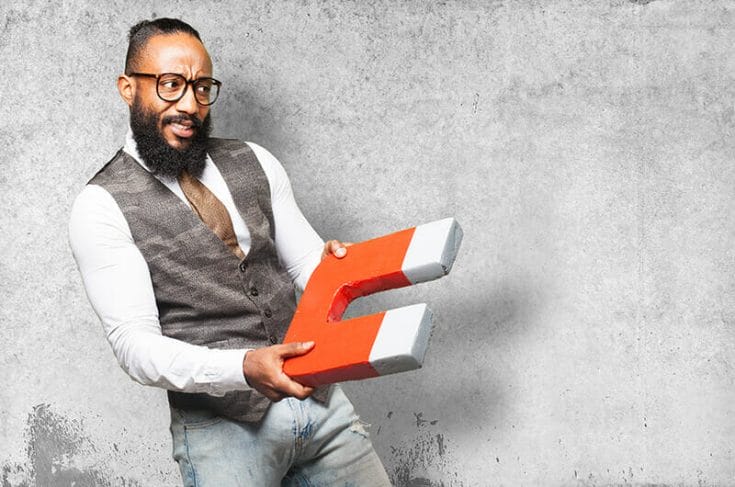 Create a Consistent Marketing Plan
How does the adage go–"consistency is key"? New workout routine? You've heard workout instructors yell "Consistency is key!" at you through the screen. Changing habits? Consistency is key. It turns out the saying is a blanket truth for any lasting change you're craving in your life. The same goes for your business. If you're looking to improve ROI–consistency is key.
Consistency is important for your marketing plan because that's how you get the data you'll need to pivot your approach over time. 
We recommend creating and sticking to a consistent marketing plan for three months minimum. Then, assess the data to see if your team is getting the desired outcome. Here are three quick tips to keep in mind as you're building a marketing plan.
Determine your lane. Your business doesn't have to exist on every social media platform. Research which platforms and approaches are best for your business and then, commit.
Let's answer a few questions you may already be thinking through.
How do I know which social media platform is best for my business?
Begin by establishing your Ideal Customer. Once you know who is most attracted to and needs your service or product most, you'll want to see which social media platforms your ideal customer uses. Take your offer directly to your ideal client or customer by showing up where they are. For example, a wealth management firm may know their ideal client are retirees. Research shows TikTok may not be the best social media platform to utilize for marketing efforts. In fact, the business may do best marketing on platforms like LinkedIn, or hosting local in-person events to promote their services.
Create your content. Create content that speaks directly to your ideal customer. It isn't just enough to post consistently, you also have to write in a way that connects your brand to your customer. The best way to do this is to give your ideal customer or client valuable incentives. This can be done through educating them, offering helpful tips, or running a promotion for return customers. The more value you give, the more you gain rapport with your followers.
Should I use new AI tools to write content for my marketing plan?
You can, but should you? We believe humans "write it best" when it comes to the desired tone and creating an authentic connection with readers. Our team has put together a whole blog post on AI here for further reading.
Allocate funds for ads. Do this after you have assessed which platforms are best for your niche. We recommend being conservative on ad spend until the data favor one or two platforms over the others. There isn't any use in paying for ads if your ideal customer isn't seeing them.
Are targeted ads worth the money?
Yes, we believe ads are 100% worth the money, but only if you're targeting your ideal client. This is where you'll want to flesh out your ICA (Ideal Customer Avatar). Know what they want, how old they are, their priorities, their income, and their overall values. When you target your ads, you're increasing the chance of bringing in the customers/clients that will remain loyal to your brand.
Avoid Comparison Traps in Your Marketing Plan
Your marketing plan has to be in alignment with your business goals and unique needs. For example, your small yet mighty team doesn't need to commit to a marketing plan that outnumbers your resources on hand. Successful marketing takes time, money, and—again, so much time! Therefore, time is your most valuable resource and it's best to remain focused than to compare your marketing efforts to a Fortune 500 company. The best rule of thumb here is to go with consistency over perfection in the early stages. 
Here are a few tips to keep your team focused.
Follow who and what is helpful. Not all marketing advice is helpful and, honestly, your best bet is to surround yourself with creative solutions from people in similar niches as you. This will keep your team and marketing efforts consistent and maintainable.
What's the goal of marketing? Should I aim for more followers before I focus on sales?
The truth is—followers don't equate to sales. A business similar to yours may have 1.5 million followers on Instagram, but that doesn't mean they're getting engagement or sales from those followers. We recommend nurturing leads with authenticity. Build brand trust, show social proof that your product/service is helpful, and give followers valuable information they can use in their daily lives. Then, you'll see a natural, organic progression to loyal customers.
Share real results. One thing that can't be beaten? Real results from real customers. When you gather customer testimonials, you're showing potential buyers that your business is legitimately making a difference for people just like them. In marketing, we call this "social proof". It's incredibly powerful and a sure way to get your ideal customer's attention.
How do I weave social proof into my marketing plan?
Find a way that is unique to your brand and will speak directly to your audience. For example, a cosmetics brand may provide social proof in video assets and see an impressive return because ideal customers can visualize the positive difference. Let the data show you which approaches work best for you and your audience.
Dare to be different. What's popular doesn't always work.
Should I stick to marketing trends?
Nope. Trends come and go (very quickly!) in marketing. It doesn't mean you shouldn't experiment with trends, but it does mean you shouldn't put all of your eggs in one basket. Marketing ebbs and flows. While your audience may be connecting more with a "trendy" competitor today, it doesn't mean they will be tomorrow. Stick to what works. Again, keep an eye on your data regarding engagement!
Research is Half the Battle of Your Marketing Plan
While you shouldn't get caught in comparison traps, we also don't want you blindly throwing things to the marketing wall to see if it sticks. Continue to research algorithms, best practices, and lean into what your customers want from you. When in doubt, ask your ideal clients/customers for insight on how they want to keep in touch with your brand. Having direct feedback is the most valuable marketing asset you can have in your toolbox.
Pay to see the most insight. Getting the most data from your marketing efforts will also allow you to hit the target on point more often. If your chosen platform has a paid option for data insight—go for it! The fine print data will help save your team money in the long run.
Should I use insights on every marketing platform?
Yes, we highly recommend budgeting for this. However, we also realize that data insights for a dozen platforms may not be feasible. In that case, watch the analytics on your primary marketing effort (i.e. email campaigns).
Delegate an analytics role. Have a member of your team committed to reading and implementing the data from your marketing efforts. If you can't have a team member take this role, we recommend committing one working day bi-weekly to looking over the analytics and communicating any important information to your team.
What if the analytics have plateaued?
If you're not seeing any positive or negative changes in the data, it's time to pivot. Create an addendum to your marketing plan to see the desired outcome. For example, your goal may be to get more people to sign up for your newsletter. Creating a new lead magnet as an opt-in for readers may be the most direct way to see new subscribers.
Marketing requires flexibility. The best thing to realize about any marketing plan is that it will need to change eventually. Learn to pivot and not quit. Consistency is key and the best marketing plan is one that you keep working on and adjusting, as needed.
Wrapping Up
Your marketing plan doesn't have to look any specific way. In fact, you're at an advantage if you're going against the flow. Create a marketing plan that is feasible, flexible, and also for your ideal client and not the masses. We'd love to chat with you about your business goals and how we may help create a plan that works for your business. Get in touch!