Brand integrity: phew, what a complex and layered topic! We don't blame you if a million things come to mind when you hear the word "brand"-- the same thing happens to us!
When it comes to developing a brand, there's certainly some information overload. What does it mean? What should be focused on first? What are the rules?
There's no official handbook, but a kazillion blogs are trying to tell you the best approach. That's why we aren't here with a step-by-step how-to guide– we decided it would be much better to just let you know why brand integrity is so important.
After all, you won't be motivated to do the best you can if you don't understand why you are doing it!
What is Brand Integrity?
Don't worry, we aren't giving you a boring textbook definition! In our opinion, brand integrity is something that happens when you stick with your values and authenticity– no matter the situation. It's the basis of your reputation and the impression you leave initially (and going forward).
Brand integrity shows up through how you face adversity. It shows within your reaction when your business doesn't live up to expectations or promises. No business is perfect, and there's no way every single customer will be pleased. However, it's how you handle these bumps in the road that maintain your brand integrity.
In developing brand integrity, a business hones in on the target audience and sticks with a consistent message. If you lose track of your brand integrity, you risk losing a customer (or two).
Brand Integrity Goes A Long Way
Let's break down a few ways brand integrity impacts your business in the long run:
Customer Attraction
Even if customers are newly exposed to your brand, a lack of brand integrity will be obvious.
Brand integrity will show up through a mission-focused, value-based approach. You will be able to easily relate to customers new and old. With a solid brand, it will be clear that you have identified what problems you can solve and what pain points you can address.
Consistency is always going to be key. You won't have to explain your brand or show your integrity– customers will easily be able to see it for themselves.
Differentiating from the Competition
Brand integrity will make it a lot easier to differentiate yourself from others in your niche. It will naturally demonstrate your experience and what you've learned throughout your time in the business.
It won't always be the perfect picture, but imperfections display the strength of your brand integrity and how well you overcome challenges.
Your unique story will also contribute to the strength of your brand integrity and seamlessly weave in and out of what your customers see. This will set you apart from other businesses that haven't taken the time to establish a brand or emphasize their story. It will set you apart from those who don't have a clear focus or consistently try to relate to their audience.
Customer Retention
Clearly, customer acquisition is important, as companies spend tons of money each year on this very thing. However, retention is just as important. It's a lot cheaper and easier to keep customers coming back versus only focusing on new ones!
Your product/service will accomplish the main goal (hopefully), but ultimately the brand integrity is what creates the relationship with your customers. This relationship is what keeps them coming back and recommending you to their friends and family. The relationship built through your brand integrity is what cultivates trust and expectations.
If you don't focus on your brand and its integrity, you can lose out on many valuable relationships—which could lead to a loss of business!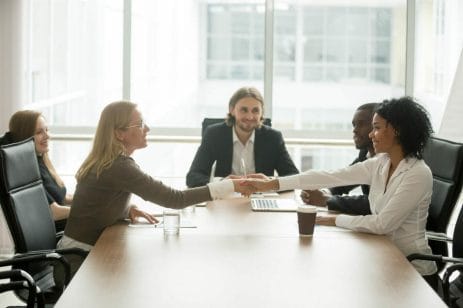 The Building Blocks Of Brand Integrity
We've talked about what it is and why it's important, but let's discuss the basics behind brand integrity:
Authenticity- Be upfront and honest. Show that your business sticks to its values and the commitment to its customers. Show the ups and the downs in running a business. Let your audience see the full picture and truly relate. Make it obvious that you aren't hiding anything behind a facade.
Confidence- Be transparent about limitations, but show confidence in your abilities and experience. Don't hide adversities- put them on full display and show your audience how you handle issues. Persuade your audience that you know their pain points and are confident you can help.
Customer-centered approach- You have to show that your business looks at the big picture and fixes the entire problem. You're not just out there to present a quick fix and make some cash. Your focus is on the customer experience and the promises you have made.
The Takeaway
We hope this leaves you with a better understanding of brand integrity and why it's so important to the success of your business. It's a different type of long-term investment that you might not have considered much before– an investment in your reputation and your customer relationships.
Spend the time and effort learning how to strengthen your brand integrity now and the outcomes will be more than worth it!
Want to find out how we can help you? Let's chat.